2017 Holiday Gift Guide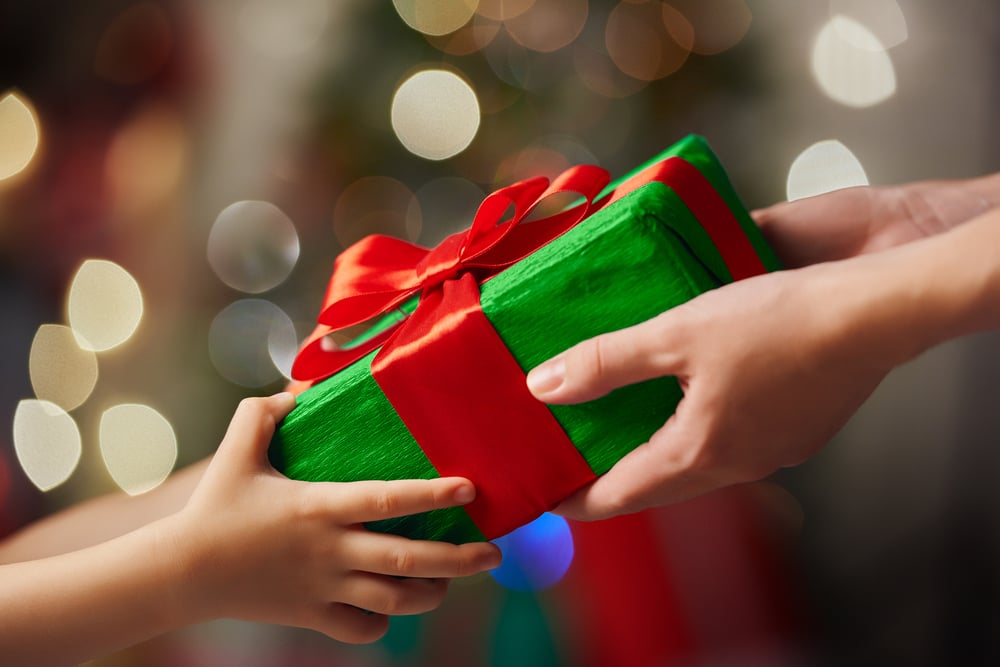 Whether it's a present for a toddler, a child who loves all things sports, a young artist or tech-loving preteen, our annual gift guide has you covered. From a modernized Barbie Hello Dreamhouse featuring sounds and working lights, to high-tech scooters with LED lights, here are 23 gifts to guide you on your holiday toy shopping journey.
---
---
Baby and Toddler
---
Stroller and Crib Toys from Babee Talk
These organic, hypoallergenic, eco-friendly toys attach to strollers, high chairs, cribs or mobiles and encourage your little one to reach and grab. The attachment straps also make the toys harder to lose. Prices start at $13.99. babeetalk.com
---
Fisher-Price Laugh and Learn Smart Stages Chair
Ages 6 months-3 years. Help teach your child his or her ABC's, numbers, shapes and more with the help of this chair with Smart Stages technology that plays songs, phrases and sounds, and can be set for different developmental stages. Available for $39.97. fisher-price.com
---
Manhattan Toy Winkel Rattle and Sensory Teether Toy
Ages 0-2. Babies who are teething can find some relief with the gentle texture of this teething toy. It can also be chilled to offer cool, soothing relief for sore gums. $15. manhattantoy.com
---
Funtime Activity Turtle
Ages 1+. Flashing lights, rotating gears, large buttons and sound effects captivate toddlers' senses, and the ability to pull the turtle along helps develop hand-eye coordination and reactionary skills. $29.99. tlji.com
---
Luvabella Doll
Ages 3+. Luvabella moves, talks and plays just like a real baby, offering realistic facial expressions, giggles and babbles. Hold her feet and she'll say "Mama." Tickle her and she'll laugh. Spoon-feed her and lull her to sleep with her bottle. Available in different skin tones. $99.99. spinmaster.com
Sports
---
Prevelo Bikes
Ages 1.5-11. Lightweight and low-to-the-ground, these bikes are safe and fun for beginners. They also feature short-reach alloy brake levers, small diameter grips and quick seat-height adjustment. $199-$899. prevelobikes.com
---
Jetson Jupiter Scooter With LED Lights
Ages 5+. This scooter has more than 100 multi-colored LED lights on the handlebar stem, wheels and deck, plus a rear fender foot brake that ensures a secure stop and a folding mechanism that makes it easy to store. $29.99. target.com
---
FINIS Mermaid Fin
Ages 6+. Swim like a mermaid with this fin that has a foot strap and strategically placed vents that allow for faster gliding and graceful motion in the water. $31.99. finisswim.com
---
Air Jordan Retro Basketball Shoes
Ages 8+. Air Jordan retro basketball shoes are back! Browse Nike's website to see the different color and style options. Children's styles start at $85. store.nike.com
---
Kryptonics 24-Inch Mini Cruiser Skateboard With Light-Up Wheels
Ages 8+. Light-up wheels make this skateboard more than the average board. Available in red and yellow designs. Found exclusively at Toys R Us. $39.99. toysrus.com
---
Razor Hovertrax 2.0 Self-Balancing Electric Scooter
Ages 8+. Branded as the world's smartest self-balancing electric scooter, it features auto-levels, allowing for a safer, easier mount and smoother ride. The board is available in a variety of colors. $449. razor.com
---
Ages 3+. These customizable crayon sets are made from recycled crayons. Spell out your child's name for a memorable holiday gift. Prices start at $10.95. art2theextreme.com
---
Play-Doh Touch Shape to Life Studio
Ages 3+. Use molds to shape Play-Doh creations, then scan your creations into the Play-Doh Touch app to bring sculptures to life on your computer screen with digital character stampers. $39.99. hasbro.com
---
Oonies Mega Starter Pack
Ages 5+. Using the Oonie inflator, go crazy making three-dimensional designs with these air-filled balls that stick to each another without glue or water. The starter pack is available for $29.99. toysrus.com
---
DabitZ Learner Dab Desk Set
Ages 6+. This art kit includes templates called DabDesignZ and a free app that transforms any picture into a template. Use the "Dabbers" drawing tools to dab color into the template for cool, pixel pictures. $49.99. dabitzart.com
---
Crayola Fashion Super Star
Ages 8+. Mix and match over a thousand combinations of dresses, tops and skirts to build your own virtual closet. Using the free app, upload designs, enter fashion challenges and get feedback from other designers. The kit includes a 62-page design book, 24 colored pencils, 18 markers and a designer case. $19.99. crayola.com
---
Sculptapalooza
Ages 10+. Sculpt to win with this game that has two teams take turns drawing cards and sculpting what they see with Playfoam. Things get interesting when participants must sculpt with their eyes closed or use their creation as a charade prop. $39.99. amazon.com
Technology
---
furReal Roarin' Tyler, the Playful Tiger
Ages 4+. Make some noise at this interactive tiger toy and he will roar back. Talk to Tyler and he will respond. Pet his head and he will close his eyes. Tyler features more than 100 sound-and-motion combinations. $129.99. hasbro.com
---
Fingerlings
Ages 5+. These stocking stuffer-sized monkey toys feature motion sensors on their heads, which allow them to interact with your child. They can make 40-plus sounds, open and close their eyes, and move their heads. Blow them a kiss and they will make a smooching sound. Clap and they'll sing to you. A built-in huggable grip allows them to cling to fingers and pens. $14.99. fingerlings.wowwee.com
---
Barbie Hello Dreamhouse
Ages 6+. This two-story smart home has built-in technology that recognizes more than 100 voice commands to direct the house to turn lights on and off, make sounds, open doors and more. The operating elevator, crackling fireplace, working oven light and spinning chandelier make the house even homier. Available for $299.99. barbie.mattel.com
---
Dromida KODO FPV Drone
Ages 8+. This drone combines a love of flying electronics with a first-person viewer experience. Connect your smartphone to the Wi-Fi camera on the drone and use the goggles to see what your drone is flying atop of — or mount your smartphone on the 2.4GHz radio's transmitter holder. $89.99. dromida.com
---
DIY Gamer Electronic Kit
Age 12+. Beginning coders can use this kit to create their own game. Learn about the Arduino platform using the video manuals and step-by-step instructions. Buy a separate soldering iron and use it to create different results. Price starts at $99.99. techwillsaveus.com
---
HP Sprocket Photo Printer
Ages 12+. Print two-by-three-inch photos directly from a smartphone or tablet. The printer also offers options to customize prints with fun text, borders and emojis. $135. hp.com
---
Addie Gottwald lives in the South End section of Charlotte and looks forward to going on a toy shopping spree for her 2-year-old niece.