20 Charlotte Restaurants Offering Take-Home Christmas Meals
Lose the apron, skip the dishes, and support a local business while you enjoy a relaxing holiday at home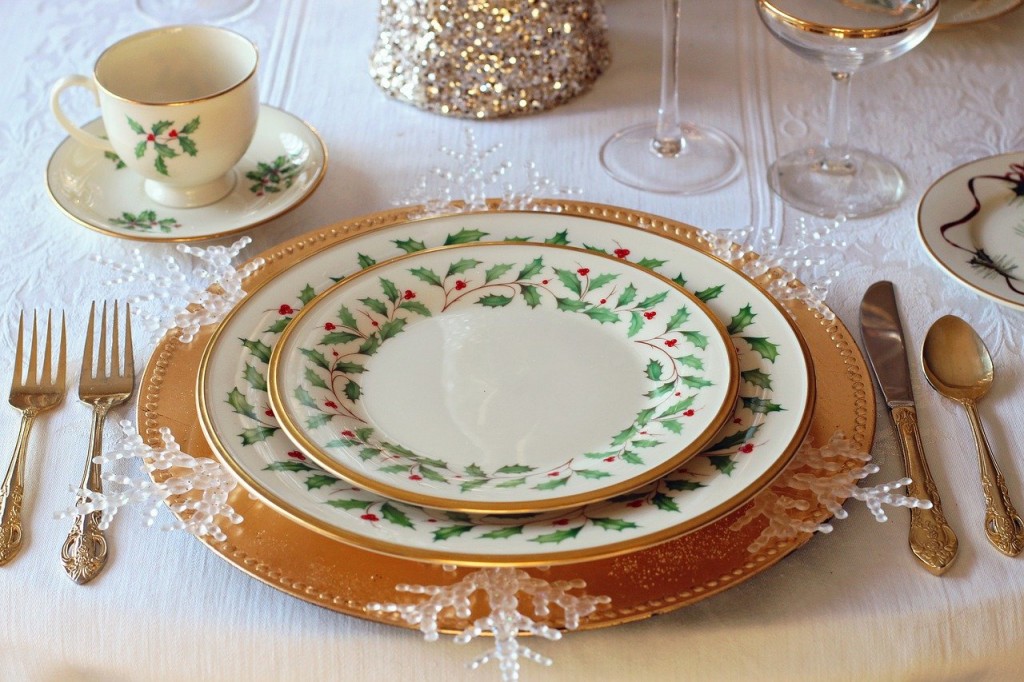 Each of Reid's Fine Foods Charlotte locations offer a special holiday menu. Order beef, oysters, ham, or turkey, and save room for dessert, like the 12-layer caramel cake. Call to order; all orders placed after Dec. 19 are subject to availability. Pick up Dec. 23 or 24 by 3 p.m. Price varies. Myers Park, 2823 Selwyn Ave., 704-377-1312. SouthPark, 4331 Barclay Downs Dr., 704-377-7686.
Pick up a prime rib dinner with all the fixings, and add your choice of pie for an additional $20. All meals come with reheating instructions. Price varies based on the number people served: two people for $70, four for $130, and 6 for $160. Order by phone at 980-299-2741 by Dec. 18 for pickup on Dec. 23 from 5-9 p.m. The Stanley, 1961 E. 7th St.
Enjoy a prime rib or turkey dinner from Firebirds Wood Fired Grill's Holiday Menu. Order online by Dec. 20 for pickup on Dec. 23 or 24 by 4 p.m. Prices range from $140-$300 and can serve 6 or 12. Firebirds Wood Fired Grill SouthPark, 3920 Sharon Rd. and Firebirds Wood Fired Grill Stonecrest, 7716 Rea Rd.
Preorder a Christmas brunch of quiche, biscuits, breakfast casseroles, and other favorites. Order online by Dec. 18 for pickup on Dec. 24 or 25. Options are priced from $18-$35. Z Bakery and Café, 124 Confederate St., Fort Mill.
Try the Holiday Feast at your nearest Midwood Smokehouse. Find locations in Ballantyne, Plaza Midwood, Park Road, and Birkdale Village. Options range from classic Midwood to traditional Christmas with everything from barbeque to smoked turkey breast. Call to order by Dec. 20, and pick up by Dec. 24. Price varies. Multiple locations.
Mimosa Grill had us at "country ham and pimento cheese biscuits!" Check the special holiday menu for appetizers, multiple brunch options, desserts, seafood, and beef selections. Meals are available for pickup Dec. 18, including take-and-bake offerings. Prices vary. Call 704-343-0700 or order online for pickup; order delivery via DoorDash. Mimosa Grill, 327 S. Tryon St.
Try a traditional Holiday Feast from Capricci's True Italian. The prime rib feast is $32 per person and honey glazed spiral ham is $26 per person. Both options come with a choice of three sides. Call 704-256-5521 to order by Dec. 19. Pick up Dec. 23 or 24 by 3 p.m. Capricci's True Italian, 109 W. S. Main St., Waxhaw.
Anne Springs Close (ASC) Greenway has been offering to-go family meals for months, and they just released their Canteen Holiday Family Meal. The meal serves up to 8 people and costs $150. Add on local canned beers, cookies, or brownies for extra fun. Pick up Dec. 23, 11 a.m.-5 p.m. or Dec. 24, 11 a.m.-2 p.m. Order online. Gateway Canteen, 2570 Lake Haigler Dr., Fort Mill.
Find an extensive holiday menu of appetizers, proteins, breakfast items, sides, sweets, breads, soups, and salads. Order by Dec. 18 for pickup between Dec. 22 and 24. Copain is located behind Rooster's of SouthPark. Prices vary. Copain, 6601 Morrison Blvd.
The SouthPark staple created a Santa's Little Helper meal with three take-out or dine-in options. Order Christmas Eve and Christmas Day meals by Dec. 20 for pickup as early as Dec. 24 at 9 a.m. Meals include reheating instructions. Additional meals may be ordered same-day for pickup Dec. 21-28, except Christmas Day. Find the menu online, and call 704-366-6688 to order. Prices vary. Harper's Charlotte, 6518 Fairview Rd.
Napa on Providence and Napa at Kingsley
Treat the family, and yourself, to a prime rib dinner from Charlotte's Napa on Providence or Fort Mill's Napa at Kingsley. The holiday special includes a starter, entrée, sides, and dessert. Call 704-900-8535 to order, or 803-548-6335 in Fort Mill. Place all orders before noon on Dec. 20 for pickup on Christmas Eve, 11 a.m.-4 p.m. Each meal serves four people and costs $165. Napa on Providence, 110 Perrin Pl.; Napa at Kingsley, 1310 Broadcloth St., Ste. 101, Fort Mill.
Noble Smoke's Holidays at Home menu offers smoked protein options like turkey breast, ribs, or brisket with an assortment of sides. Preorder Christmas meals online by Dec. 19 for pickup Dec. 22-24. Noble Smoke, 2216 Freedom Dr.
Chef David Burke created a Christmas Grab-and-Go menu that serves 8 to 12 people. Price ranges from $295-$400 and includes a salad, shrimp cocktail, oven-ready prime rib, desserts, and reheating instructions. Order online for pickup on Christmas Eve, 11 a.m. -3 p.m. and Christmas Day, 11 a.m.-1 p.m. Le Méridien Charlotte, 555 S. McDowell St.
Table and Twine, a meal delivery service, is offering whole roasted tenderloin Christmas packages for takeout and delivery. Don't forget the wine and dessert; à la carte items are also available. Packages serve 6 to 14 guests and range from $275-$400+. Order online by 1 p.m. on Dec. 20, 21, and 22 for pickup or delivery on Dec. 22, 23, and 24, respectively. Christmas Eve orders must be picked up by noon. Table and Twine, 2600 Youngblood St.
Chef Alyssa's Kitchen is adding a special holiday family table meal to its menu. Entrees vary in price and include bass, lamb, chicken, brisket, and more. The brisket requires 24-hour notice, and all meals are available for same-day pickup or delivery Mon.-Fri. if ordered prior to 11 a.m. Find all order forms, menu, and reheating instructions online. Chef Alyssa's Kitchen, 4001-C Yancey Rd,, Ste. 100.
Both the Rea Farms and Fort Mill locations are smoking holiday hams for pickup on Christmas Eve. The dinner feeds 6 to 8 people and includes four sides, cranberry relish, and dessert. Call to preorder by 8 p.m. on Dec. 20. Meal costs $135; ham and sides can be purchased separately. The Improper Pig, 9855 Sandy Rock Pl., 980-339-8410. The Improper Pig, 204 Main St., Ste. 102, Fort Mill, 803-547-2345.
New South Kitchen and Bar has prepared an assortment of options for Christmas brunch and dinner. Try the chicken and waffles or the deep-fried turkey breast filet. Prices vary, but most orders feed 4 to 6 people. Place orders online by Dec. 21 for pickup on Christmas Eve. Reheating instructions are included. New South Kitchen and Bar, 8140 Providence Rd., Ste. 300.
Red Rocks Café of Birkdale and Red Stone created a Christmas family meal that feeds 4 to 6 people. Chose from lemon herb chicken, lemon dill salmon, or Cajun chicken pasta. The meal costs $75 and includes a garden salad and chocolate chip cookies. Whether you share the cookies with Santa is up to you. Call by Dec. 22 for pickup on Dec. 24. Red Rocks Café Birkdale, 8712 Lindholm Dr., Huntersville, 704-892-9999. Red Rocks Café Red Stone, 9648 Red Stone Dr., Indian Land, 803-547-3200.
Parents can pick up a little holiday cheer for themselves this month at The Fig Tree. Pre-order and pick-up a case of wine all month long by emailing Sara@CharlotteFigTree.com. The mixed wine pack is $200. The Fig Tree Restaurant, 1601 E 7th St.
The holidays don't stop at Christmas, so keep the party going with a dine-in or take-out meal from Leah and Louise at Camp North End. Find the New Year's Eve take-out menu and place your order online. The meal serves 2 and costs $180. Pick up Dec. 30 from 4 to 7 p.m. Camp North End, 301 Camp Rd.