10 Tips on Cutting Back-To-School Costs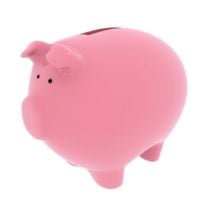 1. Buy quality first. It costs more to replace three cheap backpacks than to buy one good one — especially one that can be used for a couple of years.
2. Stock up on paper, folders and pens in late July/early August. Prices hit rock bottom when stores begin advertising back-to-school campaigns. This is the best time to buy notebooks, pencils, pens, markers, folders, scissors, glue, etc. You won't see lower prices until the next year.
3. Wait until late September. Clothes and backpacks go on sale after all the other parents have succumbed to the pressure of their kids. Added bonus – your kids can see what their peers are wearing and what the hot items are.
4. Consider growth spurts. If your child is at an age where he/she will gain a couple of inches this year, buy fewer clothes at the beginning of school. They're going to outgrow them, so set aside part of your budget for a mid-year shopping trip.
5. Click and save. Printable coupons from Web sites can help you save on name-brand items your kids like. Check the sites before you go shopping and print coupons for the items on your grocery list. Other places to check for printable coupons are your grocery store's Web site and directly at Web sites of your favorite brands.
6. Shop beyond your grocery store. Dollar Stores stock name-brand snack foods and juices. Bakery outlets also have great deals on bread, snacks and desserts. (And bread freezes very well.)
7. Sandwich savvy. Chicken, tuna and egg salad sandwiches are more economical. Use an insulated bag with a freezer pack to keep them cold until lunchtime.
8. Avoid sales tax. Check when your state holds a tax holiday, and buy clothes and major electronics likes computers then to save 6 to 8 percent. This year, the dates in both North and South Carolina are Aug. 1-3.*
9. Gently used is gentle on the wallet. Reject the notion that all school supplies have to be brand new, and reuse items from last year. Also, visit thrift stores and garage sales to buy backpacks, lunch boxes and clothes.
10. Swap for school gear. One mom's clutter is another mom's treasure! Host a moms' swap night before school starts and trade what you don't want for other things you can use this year. 
In North Carolina: visit http://www.dor.state.nc.us/
Refers to clothing, footwear and school supplies of $100 or less per item; school instructional materials of $300 or less per item; sports and recreation equipment of $50 or less per item, computers of $3,500 or less per item; and computer supplies of $250 or less per item.
Clothing accessories, jewelry, cosmetics, protective equipment, wallets, furniture, items used in a trade or business, and rentals are not covered by the exemption and will be subject to the applicable tax.
In South Carolina: visit http://www.sctax.org/
Refers to clothing; clothing accessories including, but not limited to, hats, scarves, hosiery, and handbags; footwear; school supplies including, but not limited to, pens, pencils, paper, binders, notebooks, books, bookbags, lunchboxes, and calculators; computers, printers and printer supplies, and computer software; bath wash clothes, blankets, bed spreads, bed linens, sheet sets, comforter sets, bath towels, shower curtains, bath rugs and mats, pillows, and pillow cases.
Not covered are jewelry, cosmetics, eyewear, wallets, watches; furniture; items placed on layaway or similar deferred payment and delivery plan however described; rental of clothing or footwear; items for use in a trade or business.
Kim Danger is the Family Savings Expert for Coupons.com and author of "1000 Best Baby Bargains."