10 Products to Organize Your Student
School supplies that may just change your child's world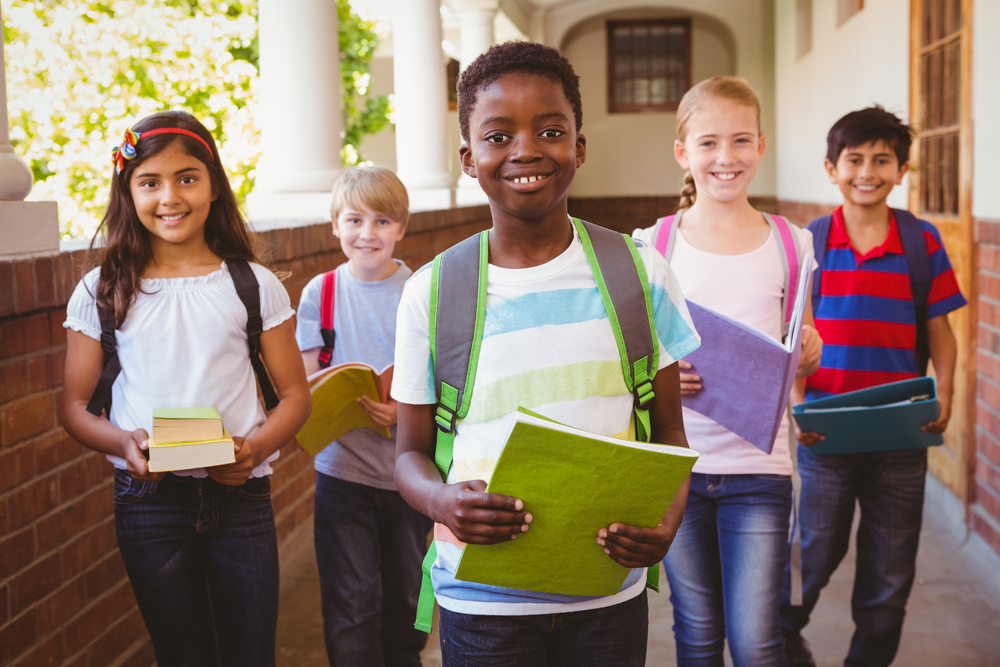 Have you vowed that this is the year you're going to make sure your child gets organized for school? Is that what you say — or your child attempts to do — at the beginning of every school year?
As we all know, the best intentions can go by the wayside — especially if your child doesn't have the tools that truly fit his or her organizational style. Set your child up for success from the beginning with these new products that can help your child stay organized for school.
1. Yoobi academic weekly planner. It's never too early to learn how to keep track of homework assignments and important due dates in one central location. Yoobi's academic weekly planner comes in a variety of designs and colors suitable for boys and girls in kindergarten through at least fifth grade. Available at Target and at yoobi.com. $4.99.
---
2. Kids Preferred lunchboxes and backpacks. These matching backpacks and lunch bags are so full of character your little one may forget about being nervous on the first day of school. Clean with a damp cloth — not in a washing machine. The Pete the Cat design is new this year, but there are still plenty of old favorites to choose from. Available at Amazon. Backpack, $27.94; lunchbag, $19.53.
---
3. Five Star bookmark dividers. These dividers snap into a spiral notebook or binder to mark where important notes are located. Students can also write on them with erasable pens or pencils to mark important notes or keep track of homework assignments. Available at local school supply retailers and meadfivestar.com. $2.49.
---
4. Post-it Weekly Planner With Post-it Full Adhesive Notes.
Students of all ages can use this planner to keep track of projects, long-term assignments and daily activities. Featuring five rows that can be personalized as needed, the planner can be divided by subject, activity or any other category. It comes with Post-it notes that can attach to the planner's daily spots, or to a wall or desk. See a list of retailers at post-it.com. Prices start at $10.99.
---
5. Yoobi document organizer. This organizer includes a pocket perfect for worksheets, handouts and other loose paperwork. Your student may even want to have a couple of these organizers on hand — one for homework papers and one for forms and other correspondence from school. Available at Target and at yoobi.com. $12.99.
---
6. Clakit StrapPacks. If your child carries a smartphone, medicine or anything else to school that is too valuable to risk losing, or that they need to get to quickly, StrapPacks can keep everything organized. Available in several different sizes, these pouches clip onto backpack shoulder straps and lock into place so items don't shift or slide down the strap. Available on Amazon and at clakit.com. Prices range from $14.95 to $19.95
---
7. Five Star Add-A-Folder. These are great for middle and high school students who really don't want to carry a binder or extra folders. Featuring two pockets, they snap into the rings of a spiral notebook and instantly provide a safe place to store handouts or homework assignments. A clear cover also makes it easy to see papers without having to take them out of the folder. Available at meadfivestar.com and local school supply retailers. $2.99
8. Sharpie art pens. These pens feature a fine tip perfect for writing notes in margins with bright colors that allow students to differentiate and organize information. Best of all, the quick-drying ink won't smear or bleed through paper. Available at Target, Amazon, Walgreens and Office Depot. $13.99 for eight and $19.99 for 12.
---
9. Yoobi stand-up pencil case. This case's upright design ensures pencils are easy to see and access. The case also zips up for easy transport in a backpack. Available at Target and at yoobi.com. $4.99.
---
10. Staples 3-Pocket Portfolio. Instead of the usual two-pocket folder, picture one more and you've got a three-pocket portfolio — perfect for storing forms or handouts from school, homework to turn in and homework to take home. Available at Staples. Price: $2.49.
While you can't do it for her, making sure your child has the resources to stay organized will help put her on a path toward success this school year — something you and your child's teacher can surely appreciate.
Robyn Kinsey Mooring is a Durham-based writer and the mother of two boys.