10 Healthy Snacks Kids Will Love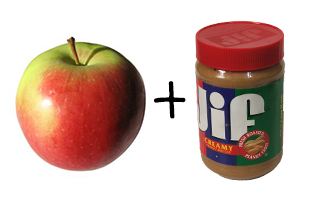 When they scream "Mom, I'm hungry," fuel kids up with these nutrition-packed snacks and dips.
1. Peel a banana and dip it in yogurt. Roll in crushed cereal and freeze.
2. Spread celery sticks with peanut butter or low-fat cream cheese. Top with raisins. Enjoy your "ants on a log."
3. Make snack kabobs. Put cubes of low-fat cheese and grapes on pretzel sticks.
4. Spread peanut butter on apple slices.
5. Blend low-fat milk, frozen strawberries and a banana for 30 seconds for a delicious smoothie.
6. Top low-fat vanilla yogurt with crunchy granola and sprinkle with blueberries.
7. Sprinkle grated Monterey Jack cheese over a corn tortilla; fold in half and microwave for 20 seconds. Top with salsa.
8. Toast a whole-grain waffle and top with low-fat yogurt and sliced peaches.
9. Mix nuts such as unsalted peanuts, cashews, walnuts or sunflower seeds with dried apples, pineapple, cherries, apricots or raisins to make your own trail mix.
10. Top a whole-wheat English muffin or pita bread with tomato sauce, low-fat cheese and cut-up vegetables for toppings, then warm in the oven to melt for a mini-pizza.
And to keep it really simple, slice a pear or apple for a delicious, healthy sweet treat!