Give Your Child the Chance to Take Back Their Summer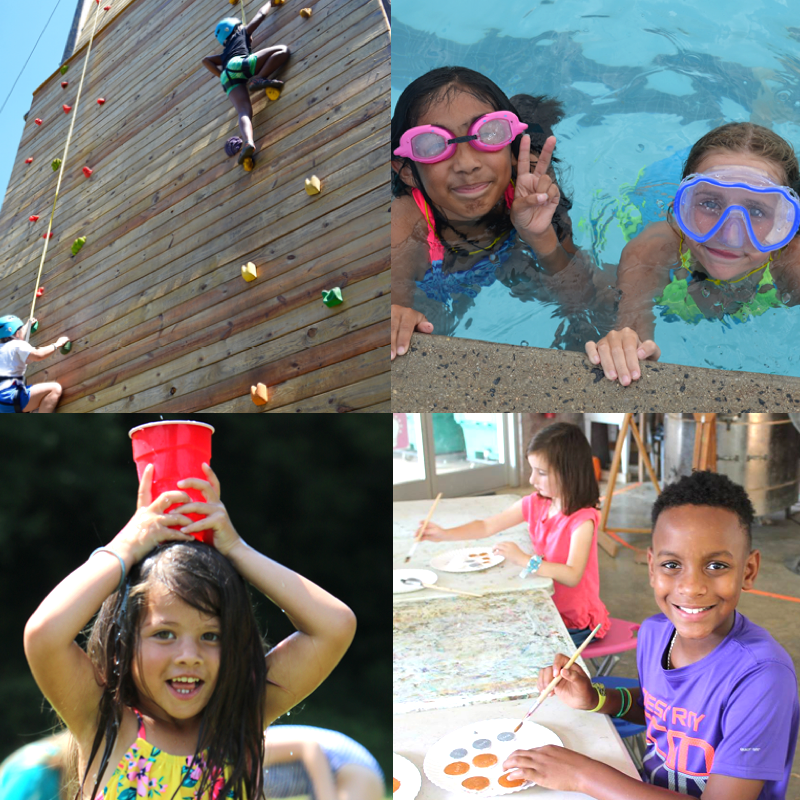 Summer will look different for many this year. As a result of how COVID-19 has changed our world, families will seek socialization at a safe distance in more ways than before.
As parents continue to plan for the upcoming season, don't forget the YMCA of Greater Charlotte as a go-to resource for summer fun.
What kind of summer does your child want to have? Do they want to go on adventure hikes, sail on a lake, take center stage or create cool science experiments? Now is the time for children to try new things, make new friends, get active, and spend days doing what they love.
3 Ways Kids Can Enjoy Summer 2021
The YMCA of Greater Charlotte has hundreds of day camps to choose from and dozens of locations all around Mecklenburg, Union, and Lincoln Counties.
Every single week at day camp offers so many unique themes and opportunities for preschoolers, school-age children, and teens. From athletics and arts to zip-lines and Zumba dancing, there is something for every child at the Y.
1. Spend summer on the lake
The YMCA of Greater Charlotte offers two amazing options on Lake Norman and Lake Wylie.
Summer day camp at the Lake Norman YMCA puts campers right into the aquatic action on their lakeside beach. Complete with waterslide, deck, canoes, water inflatables, boat rides, and water trampoline, campers get a true summer experience full of splashing and laughing.
Many parents know that YMCA Camp Thunderbird is one of the most popular overnight camps in the area, but did you know they also offer day camp? Summer day camp at YMCA Camp Thunderbird offers 1.7 miles of pristine lakefront as the backdrop for their high ropes course, zip line, alpine tower, two swimming pool, and over 20 Sunfish sailboats.
2. Spend summer creating
Summer day camp at The Ballantyne Arts Center is the perfect place to create. The 9,000 square foot facility is filled with chances for campers to show their artistic side.
Whether they're in a ballet camp dancing with grace, a theatre camp getting in character to captivate an audience, or an improv troupe nailing a punchline, true art and artists are made at the BAC.
3. Get an overnight camp experience during the day
The Brace Family YMCA offers summer day camp at the Hemby Program Center that gives children the unforgettable outdoor experience of overnight camp without the stress of staying overnight.
Nestled in the woods of south Charlotte, the Hemby Program Center boasts 21 acres of limitless opportunities for campers. They'll spend their days enjoying:
Wooded hiking trails
Archery ranges
50-foot alpine climbing tower with a giant swing
40-foot challenge tower and zip-line
Aerial challenge course
Two outdoor swimming pools
Three athletic fields
Covered basketball courts
As the premier provider for a world-class day camp experience, the Y ensures its programs are safe. Even with increased safety precautions, day camps at the Y provide an unforgettable summer that campers deserve.
Explore all of the summer day camps at the Y and choose one that's perfect for your child!