Diamond Jewelry Under $1,000 for Push Presents, Milestones & Mother's Day Gifts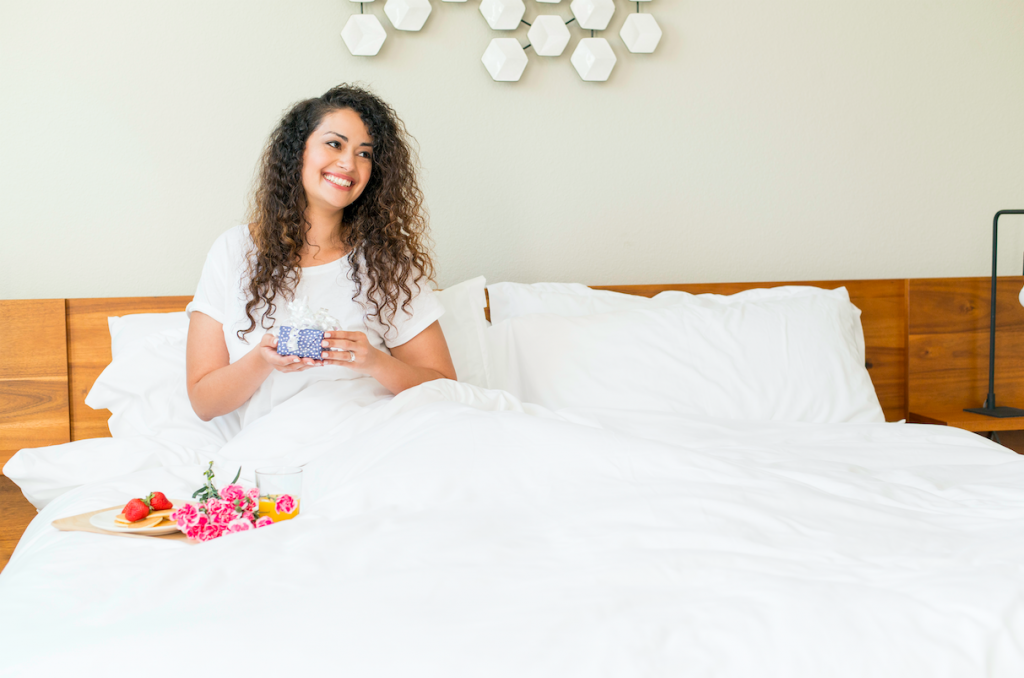 First child. Ten years married. Fifteenth Mother's Day.
These are all momentous occasions that warrant a special gift to make mom feel the love. While there is certainly never a bad time to gift diamond jewelry, milestones are a great excuse to splurge on something sparkly.
Speaking of "splurging," most people assume all diamond jewelry has to cost thousands of dollars. However, you can easily find diamond jewelry under $1,000 for push presents, anniversaries, Valentine's Day, Mother's Day, and more.
The key is to shop lab-grown diamonds! These gorgeous diamonds are not only an ethical option, but they are also more affordable than buying mined diamonds.
What To Know When Shopping for Diamond Jewelry Gifts
Shop with a retailer you trust.

Especially when shopping for diamond jewelry online, it's important to choose a retailer you trust. With over 100 years of combined experience,

Clean Origin

knows diamonds.

Lab diamonds or mined diamonds?

If you're on a budget, shopping

lab-created diamonds

is a great way to get the same, sparkling stones for 20-40% less than mined diamonds—and without any of the ethical baggage. The sole difference between lab-created and mined diamonds is their origins.

(Source.)
Know your spouse's style (or the retailer's return policy).

Jewelry is an expression of personality, so be sure to know your spouse's style when it comes to accessorizing—does she like simple styles or dramatic designs? White or yellow gold? When in doubt, shop with Clean Origin to use their

100-day, no-questions-asked return policy

(and free shipping and returns) so that she's satisfied no matter what.
Diamond Jewelry Gifts for Every Occasion
Push Presents + Family Milestones: Diamond Rings
A classic push present is a diamond ring. You can purchase something stackable to match your partner's bridal set, or you can go sentimental with an eternity band or a vintage-inspired design.
Trend Tip: Once worn as traditional heirlooms with family crests stamped on the faces, modern signet rings (as seen in the above image) are seeing a new surge in popularity. Keep mom on-trend with this heirloom-style diamond ring—symbolizing family heritage, signet rings are generous gifts to commemorate meaningful family moments.
Mother's Day + Valentine's Day: Diamond Stud Earrings
Diamond stud earrings are a no-fail gift for Mother's Day and other holidays – no sizing guide needed! (Just make sure she has her ears pierced.)
Whether your giftee loves timeless designs like 1-carat 4-prong studs or something more modern and flashy, there is an affordable pair of lab-grown diamond stud earrings to suit every type of mother and wife.
Anniversaries + Big Celebrations: Diamond Necklaces
Show your love in the form of a stunning diamond circle pendant, symbolizing the beautiful circle of life or an infinity theme. Or, a teardrop pendant is an elegant choice for the fashionista who loves an excuse to get dressed up.
There are various diamond necklace designs available at Clean Origin well within a $1,000 budget. Dazzle your loved one with a gift she'll never stop bragging about. And ladies, now you know what to ask for!
Shopping for diamond jewelry doesn't need to be intimidating or expensive. When you shop at Clean Origin to celebrate a new family member, Mother's Day, and other big occasions, you can rest assured your gift is conflict-free and beautiful without breaking the bank.