Charlotte Mecklenburg Library Goes Fine Free Starting July 2021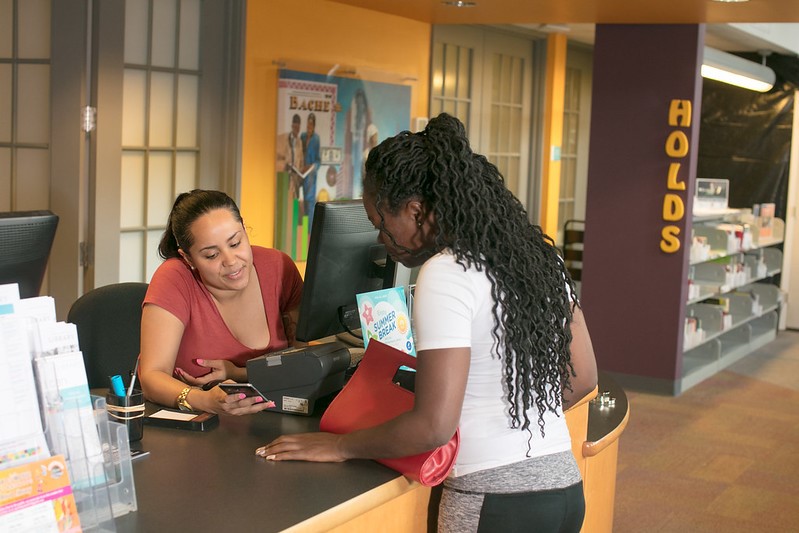 Joining hundreds of libraries across the United States and many in North Carolina, Charlotte Mecklenburg Library is going fine free starting July 1, 2021, and wants you to join in on the celebration.
Read more about the fine free policy here or on the borrower policy page.
Why the fine free policy?
For Library users, late (or overdue) fines are looked at in several ways.
Some believe late fines are a deterrent to bad borrowing behavior. Often, late fines are often viewed as a means to punish those in need – those who really need the services of a library.
Late fines may seem like small bothers to some, but they can impact credit ratings once unpaid fines are turned over to credit agencies. Additionally, if a cardholder is late on returning materials and accrues enough fines to reach the maximum limit, that account will be blocked –or suspended – until the customer can pay the amount.
Ultimately, late fines can result in barred access to materials and resources.
What does the fine free policy mean for Library users, the community, and the Library itself?
For the Charlotte Mecklenburg community, as the Library goes fine free, it unlocks access for more than 150,000 cardholders who carried a total greater than the $10.00 threshold.
The policy now provides an equitable approach to using the Library – aninstitution that isn't meant to be revenue-generating. It re-opens access to many who need the materials and resources most.
"Materials still have due dates and customers are still responsible for returning those items. The bottom line is that overdue or late fines on materials will no longer prevent anyone in our community from using the Library, and we're excited to welcome back customers who have stayed away because of these fines," says Caitlin Moen, library director and chief customer officer for Charlotte Mecklenburg Library.
For the Library, implementing the fine-free policy means a change in procedures from this respected institution, first founded in 1903.
As the Library no longer collects late fines, it receives funding from Mecklenburg County to subsidize what was annually collected, and in turn can continue to support some of the Library's administrative needs, of which the fines previously funded. This allows the Library to better serve the community.
"Now that we've removed this economic barrier, we're proud to truly provide equitable access to our services and collections for everyone," says Marcellus "MT" Turner, CEO and chief librarian for Charlotte Mecklenburg Library.
"Restoring access to Library materials for all suspended cardholders, especially those most in need of Library resources, is critical to our mission of improving lives."
If you have a story to share with the Library on how going fine free positively impacted your Library use, please send an email to aellison@cmlibrary.org and tell them your story.