6 Vineyards Near Charlotte for a One-Day Vacay
Ready to get away without the kids for a day? Here are six wineries within an hour of Charlotte that offer a fun day out with your partner and/or friends.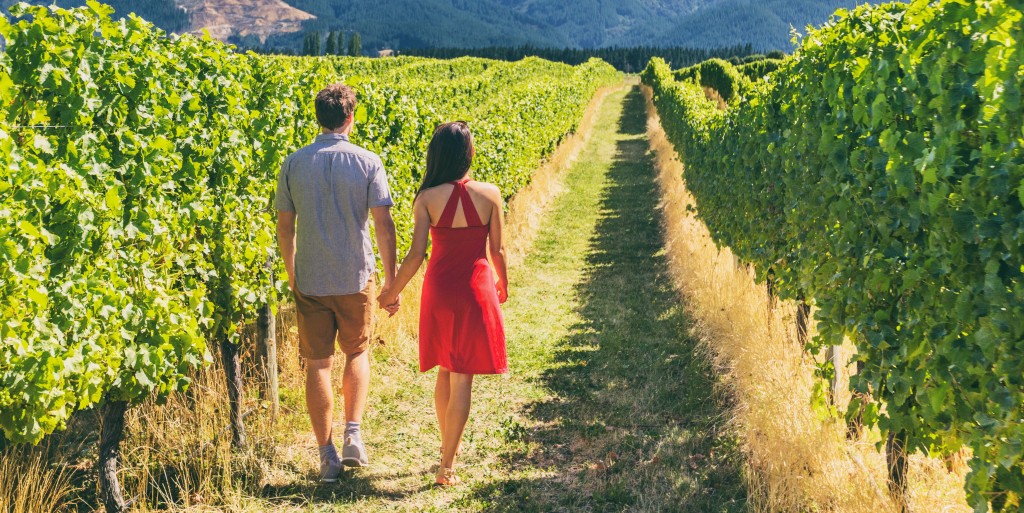 Ready for some sweet alone time with your significant other or a kid-free moms' day out—but not ready for a cross-country trip to Napa Valley?
The Charlotte area is home to many local wineries that allow you to escape for the day without traveling too far away.
So, book a babysitter with Bambino, and start planning your next one-day vacay!
Below are six wineries that are under an hour's drive from the Charlotte area.
1. Elkin Creek Vineyard
318 Elkin Creek Mill Road, Elkin, NC 28621
View this post on Instagram
Elkin Creek is the perfect escape if you want to go somewhere that feels worlds away but you only have one day. Located on the site of a historic grist mill built in 1896, this Yadkin Valley winery (and cabins for overnight stays!) are positioned where two creeks join together.
Twelve dollars gets you a sample of seven wines and a souvenir glass, and there are often special events during the summertime.
Pro Tip: Email early to get a reservation for their Sunday brick-oven pizzas.
2. Divine Llama Vineyards
4126 Divine Llama Lane, East Bend, NC 27018
View this post on Instagram
Llamas and wine… What's not to love? Grab a reasonably priced cheese plate and a glass of wine and relax on the porch – or take a walk to see the friendly llamas.
Food trucks are also typically on-site on weekends—check the website for specifics before your visit.
3. Overmountain Vineyards
2012 Sandy Plains Road, Tryon, NC 28782
View this post on Instagram
If you like your wine with a side of serene mountain views, then Overmountain Vineyards is for you.
Reservations are currently required to visit the tasting room which is situated in a unique cottage overlooking the Tryon Foothills.
Pro Tip: If you enjoy your time here, add another summertime date to your calendar at Overmountain's u-pick blueberry patch. (No excuses! You'll always have a sitter available with Bambino.)
4. Piccione Vineyards
2364 Cedar Forest Road, Ronda, NC 28670
View this post on Instagram
Pull up a chair on the shaded patio at Piccione and enjoy a flight of wine. Done a little differently than some of the neighboring vineyards, Piccione's 2-ounce flights give you more than a sip to sample.
Look for live music on select dates for an extra entertaining visit.
5. Treehouse Vineyards
301 Bay Street, Monroe, NC 28112
View this post on Instagram
Drink. Wine. In. A. Treehouse.
We could just leave it right there… but you can also enjoy live music, board games, wine tastings, and yes, you can rent a treehouse either by the hour or for the weekend. There are large and small treehouse options depending on if you book as a group or just a date night for two.
Pro Tip: If you do decide to book a treehouse, consider enjoying the wine tasting and wine-making tour at least an hour prior to your treehouse reservation time. That way you can pick the bottle you like best to enjoy in the treehouse.
6. Rocky River Vineyards
11685 Reed Mine Road, Midland, NC 28107
View this post on Instagram
A great nearby option, Rocky River brings a few things that some of the other wineries don't, including wine slushies and beer.
Choose a sit-down tasting inside, or purchase a wine flight paired with charcuterie and special cheeses and head outdoors.
Pro Tip: Make sure to add a self-guided walking tour through the vines!
​
Ready to get away for the day?
Download the Bambino Sitters app and connect with local sitters recommended by your friends and neighbors. Read their profiles and reviews, and then book a babysitter with just a few taps of the app. Your special one-day vacay awaits!