You've Got This, Parents.
Life as we know it has come to a halt. But this is what we've been training for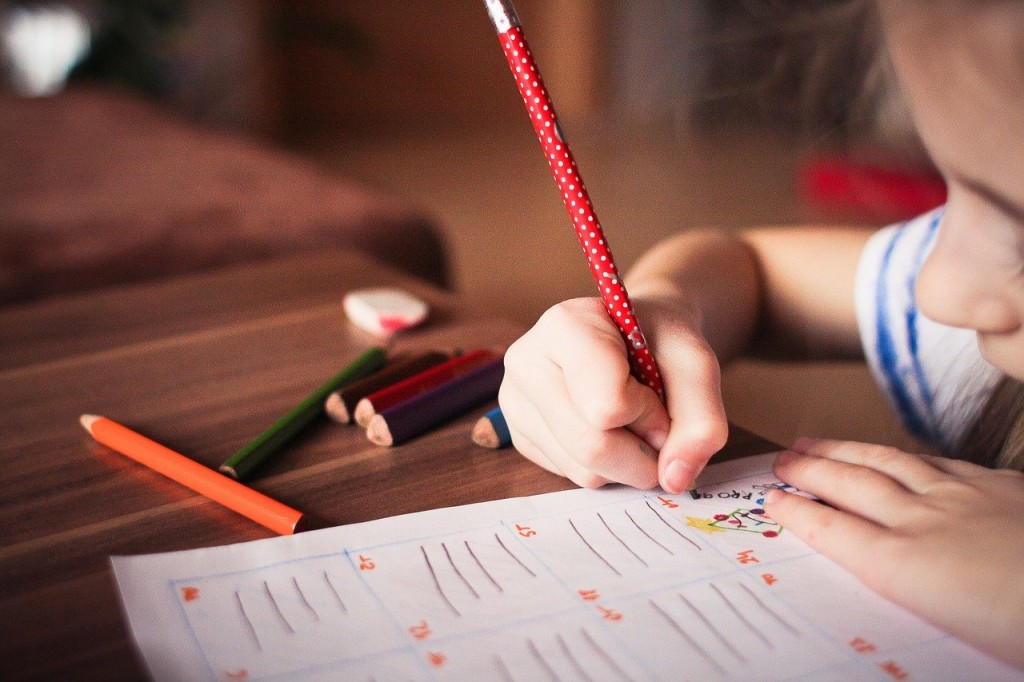 Preparing kids for life is what parents do. But we weren't ready for this.
We have fire drills, active shooter drills, and bomb threat drills. We send our kids to school with their immunizations up to date, and we keep them home 24 hours after they're fever-free. Classrooms are equipped with Kleenex and hand sanitizer, and kids know to cough into their elbows, not their hands. We operate on two-hour delays if the roads are too icy. Some districts even add extra days to their school calendars for inclement weather. We have policies, procedures, and contingency plans for everything.
But a pandemic? There was no drill for this. Now we're on house arrest with our children for two weeks—probably more. In addition to virtually reporting to our day jobs, we must act as parents, schoolteachers, and referees. This. Is. Hard.
When I heard the first whispers that play dates weren't an option, I tried to find evidence to contradict that advice. Y'all know what I'm talking about—you Google-search for one headline or medical expert who supports what you wish were true. Play dates are fine! You don't really have to self-quarantine if no one in your tribe is sick!
But this is happening, parents. Social distancing is our new normal, and life as we know it has come to a halt. Now we get to see who we are as parents when nobody's watching.
Anything you've learned about yourself this week? I'll go first.
This experience has forced me to confront a less-than-attractive truth about myself: I am an evening and weekend mom. I don't enjoy being with my kids all day. And here's another truth bomb: I rarely give my kids my full attention. I've never been great at getting down on the floor with my kids to play cars or Barbies. I usually keep my phone within arm's reach, and you can bet your last roll of toilet paper I'll pounce on it when it pings with a new Slack message.
I'm pretty sure I'm not the only one who does this. (If you're nodding right now, know I'm giving you a virtual high five.)
But here's the thing. Maybe this is the wake up call we needed to go home, put down our devices, and pay attention to our kids. We are the Amazon Prime generation. We can have prescriptions, dog food, and diapers delivered to our front doors. We have FaceTime, Netflix, and virtual field trips. Two weeks stuck at home? This is what we've been training for.
I'm not here to tell any parent how to navigate this lockdown or preach about social distancing or remote learning. We've all heard plenty of that. But I do want to issue a few challenges, and it's as much for myself as it is for parents who follow our site:
Leave your phone in another room for one whole hour today. Get down on the floor with your kids. Build a Lego tower, play Monopoly, or do a puzzle. Check in with them and see how they feel about this pandemic.
Recognize when you've watched enough COVID-19 coverage on the news, and take a mental break. Find something that's easy to watch or fun to read. My kids are 6 and 4, and we've been watching Ellen in the afternoons because it makes us smile, and I don't have to worry that they'll see anything inappropriate or violent. When they go to bed, I read some mindless celebrity gossip.
Get outside and move, even if it's in your own backyard. Do some jumping jacks, hopscotch, or take a walk around the block. If you're trapped inside, let them build pillow forts and obstacle courses and accept that your house won't be clean until this home confinement is over.
Maintain a schedule that's as tight or flexible as you need, and know there will be days you don't follow it at all. Go easy on yourself if your kids aren't reading, writing, or doing math drills each day. We're not all built to be homeschool teachers, and it's OK to rely on virtual field trips and digital learning to fill in the gaps.
Remember that we're in this together, and we'll make it to the other side. You've got this, parents. Now let's flatten this curve.