Your Black Friday Guide to Non-Tech Gifts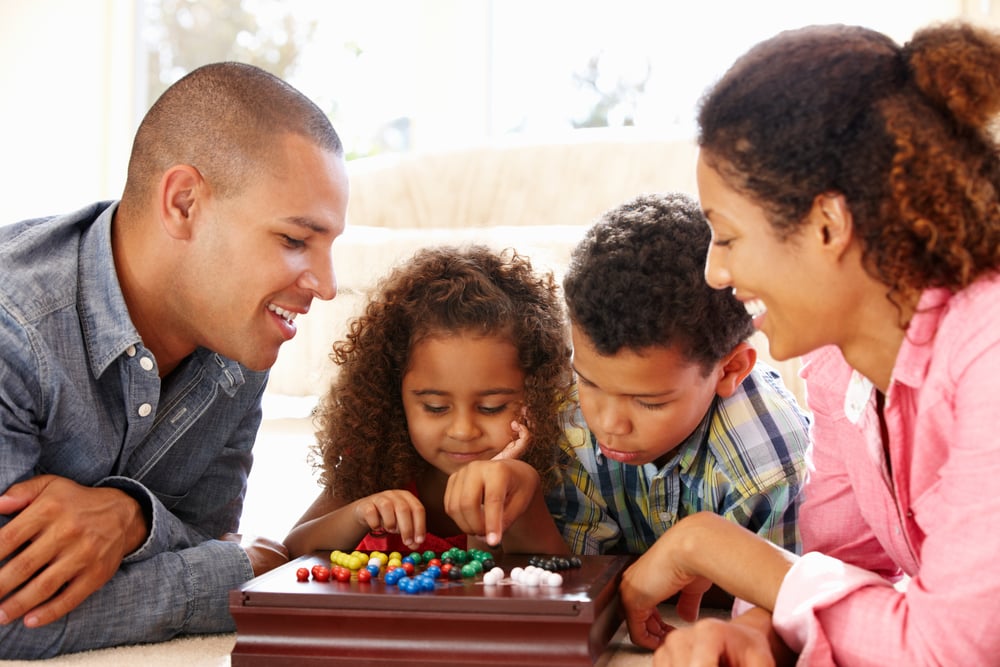 Black Friday will soon be upon us, but before you scour the sales flyers or elbow your way to the next hot deal, consider taking a non-tech approach to gift giving. While electronic devices and video games may top kids' wish lists, here at Families Managing Media, we want to encourage you to AIM higher. In other words, shop for items that will encourage Attachment to family, promote Imagination and encourage Movement.
One of the most valuable gifts you can give your child is the gift of uninterrupted, non-tech family time. Childhood is gone in the blink of an eye, but it is such an important time when life-long memories are made that will bond you closer together for years to come.
Here are some of our favorite "attachment" gift ideas, so you can make the most of this precious time you have together as a family:
Outdoor Adventures
Think about all the fun things you can do as a family outdoors, and give some equipment to get started. Consider what activities your family can do together. Not only will it get you outside, but it will often spark conversations (even with teens!) that wouldn't happen when screens are present to distract us. Consider:
Camping/fishing gear
Bikes and helmets
Corn hole
Trampoline
A basketball hoop in the driveway (regulation height)
Fire pit in backyard (portable one is fine)
Indoor Activities
Indoor family fun and competition are important because during these times children form attachments, learn life lessons and often communicate ideas they may not otherwise. Board games and puzzles can be a great source of indoor family fun. Here are a few of our favorites:
Ticket to Ride
Settlers of Catan
Telestrations
Apples to Apples
Uno
Sequence
Trouble
Chess/Checkers
Bananagrams
Clue
Sorry
Puzzles (we like the White Mountain brand found online and at Hobby Lobby)
Ping-pong table
Air hockey table
Family Outings
Consider giving your family experiences instead of things. Get creative and plan a family outing that matches your budget and interests. A few ideas:
A coupon book for family trips out for ice-cream, bowling, dinner, etc.
Tickets to a musical/play, concert or sporting event.
A luggage set or travel bag to announce a family vacation in the new year.
A new football to start a tradition of playing a game of family football in the front yard Christmas day!
A Furry Friend
Consider getting a new family pet. Pets are a great source of companionship, entertainment and responsibility. One year, a lost kitten found our house on Christmas day (really!). It was the best Christmas ever! Before making a decision, be sure to consider your family's needs and choose a pet that will match your time and energy. Cats are easier to care for, but dogs make great pets of course with the added benefit of daily walks. If you are not ready for the commitment of a pet, look into helping out with a rescue organization and foster a cat of dog..
Christmas is a time when we want to give our children gifts they will love, and that's why we want to help you choose things that will turn into blessings instead of vices.
Stay tuned over the next few weeks for "imagination" and "movement" ideas.
---
If you need help reducing the screen conflicts in your home, please reach out to us we can help. We have tips and solutions for fixing screen problems and reclaiming childhood. Visit familiesmanagingmedia.com for more information.