Your Attention, Please!
5 reasons to read Special Attention.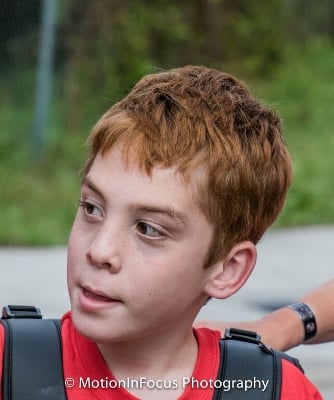 My husband, Ryan, and I have three beautiful boys, ages 12, 10 and 7. Our oldest son, Ben, was born with an unknown genetic disorder that presents like cerebral palsy. Since the first days that we became aware of our son's needs, it has been a learning experience in many wonderful and difficult ways.
I am thrilled to have this opportunity to write Special Attention for Charlotte Parent. Sharing our unique story is the best way for me to give back to this supportive community. My intention is to help families who are raising a child with special needs find out about resources and opportunities available in the community.
When you read Special Attention, you can:
Expect Reality.
On the best days, my life is a stroll down an accessible walkway: carefully marked, smooth and safe. Mostly, my days are bumpy like an old wooden roller coaster. I try to land with my hands in the air, smiling, just in time to take a good photo.
I will tell our story, complete with the twists and turns that only happen in real life. The "aha" moments are numerous; the mistakes are our own.
Find Something for Everyone.
Often parents with typically developing children ask me how to answer questions from their children about Ben. Some want to know how to support a friend or family member with a special needs child. Many posts will be beneficial to parents who want to understand the issues many families face.
Learn to Navigate.
It took seven long months of sending Ben to a pre-school that did not fit his needs for me to learn to trust my instincts. Eventually, I pulled him out and found the best place for him, but it was a mistake that has shaped the way I advocate for Ben. I want to pass on our hard earned knowledge to other families.
Connect to the Community.
I still remember the day another mom shared the name of a behavior therapist with me. That therapist changed the way in which we work with Ben. I hope to use this forum as a way to share information about programs and services that have helped my family, but also provide an opportunity for others to add their own resources.
Join the Conversation.
I appreciate you taking the time to read Special Attention. I welcome feedback and suggestions in the comment section and hope that this evolves into an open and positive community for parents to ask questions and share what they have learned from their own experiences.
Vanessa Infanzon also writes at www.especiallyben.com.