Winnie the Pooh Activity Sheets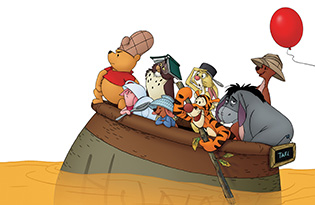 Disney's Winnie the Pooh hits theatres July 15. Join Pooh, Tigger, Piglet and the rest of the gang as they embark on an adventure to save their friend. Don't miss this brand new story in the Hundred Acre Wood!
Prepare for adventure with these fun activity sheets!
Color this picture of Pooh, Eeyore, Tigger and Piglet
Pooh's Mad Lib and Word Search