Why You Should Build A New Home Instead of Buying Resale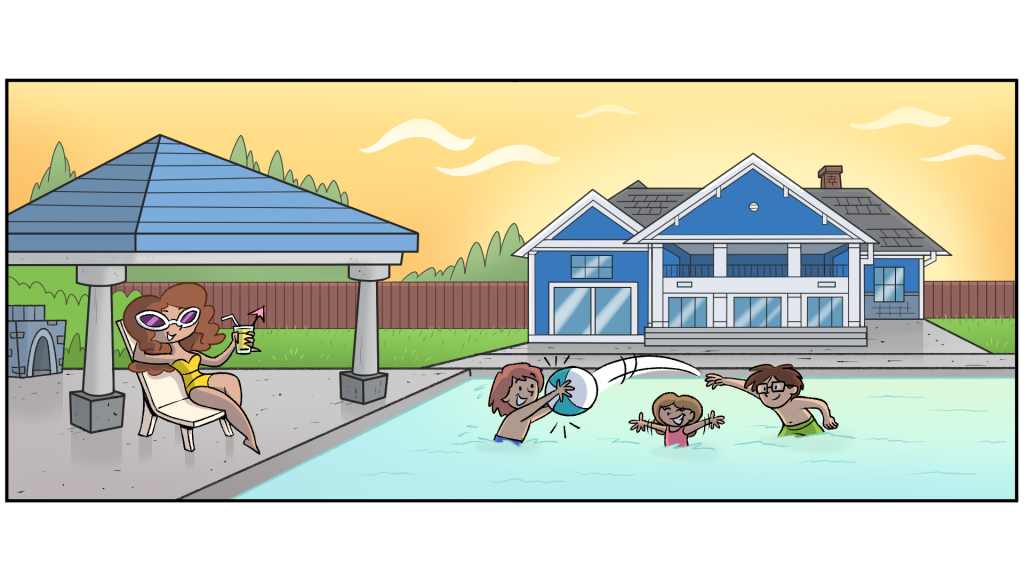 Why You Should Build A New Home Instead of Buying Resale
Charlotte's competitive housing market means fewer options and even less of a chance of finding your dream home. See why building a new home is the perfect solution for the whole family.
So, you're ready to find the home of your dreams, and you realize you have a lot of decisions to make… Where do I want to live?  How much space will I need?  How can I know I'll get the most for my money?
Maybe you're considering whether you should buy a house currently on the market or build your new home in a planned community. Wouldn't it be great to know how each process would play out and what you might encounter along the way? Luckily, MillBridge recently produced a helpful story to show the scenarios of building new versus buying resale.
Follow the tale below as Resale Rhonda and New Buyer Nancy navigate the waters of home-buying in Charlotte's competitive market. Put yourself in each of their shoes to get a feel for your own home-buying journey.
The Story of Resale Rhonda and New Buyer Nancy
Resale Rhonda has spent week after week researching Charlotte home listings as soon as they hit the market. It didn't take long for her to realize that the good ones aren't available for long, so, she currently finds herself on listing websites day and night to ensure she doesn't miss any options. Rhonda recently found a house she really liked in the neighborhood her family wants to live, but by the time she arrived for a tour, the owner had already received two full-price offers! Feeling discouraged, she starts to wonder if she'll ever find what she's looking for.
Meanwhile, New Buyer Nancy has found her way to MillBridge in Waxhaw, N.C., where she's excited to start construction on her new home. After looking at various great lots that were available, she finally chose the perfect one for her family—a gorgeous corner lot. She never felt rushed to decide where they would build, and she's excited to start bringing her dream home to life.
After several months of market research and making offers, Resale Rhonda finally goes under contract. The house is older than she had hoped, so there is some wear-and-tear to the exterior, and many of the interior finishes are dated. She hopes that some of this can be addressed with the current owner during the due diligence period, but that means even more negotiation and compromise—something she's not exactly an expert at. As the numbers start racking up, she's realizing how much the remaining updates will cost after closing.
Shortly after choosing her lot and selecting among five unique home-builders, New Buyer Nancy has been busy customizing every last detail of her family's new home in MillBridge. From the floorplan to the kitchen countertops, Nancy knows everything will look and feel just the way she wants it to the day her family receives the keys. Of course, her family is just as excited—their new community is full of awesome amenities such as a pool pavilion, fitness complex, parks and trails, a café, and more.
It's been a long road, but after a due diligence extension and several weeks of continued negotiation, Resale Rhonda finally closes on her house. The previous owner has left more of a mess than she anticipated, so there's still work to be done before her family can begin to make it their own.  Since they had to settle on a couple of factors, including storage options and the size of the master bedroom, Rhonda has some decisions to make on what items from their old house will make the cut and what will have to be left behind.
It's move-in day at MillBridge, and New Buyer Nancy's family couldn't be more excited! With construction complete and keys in-hand, Nancy is amazed as she walks through the home that meets her family's every want and need. She sees the extended patio in the backyard that her family wanted, as well as the custom light fixtures she chose throughout the living room and hallways. The kids have picked out their rooms and it's time to start settling into their new home!
As you weigh the many decisions that come along with the home-buying process, it's important to consider the many advantages that new construction can offer. At MillBridge, residents experience the peace-of-mind of knowing they'll find exactly what they're looking for in a home without having to compete against a long line of potential buyers.
For more information, stop by one of MillBridge's upcoming open houses below.
Upcoming MillBridge Open Houses
Location: MillBridge Community House, 1401 MillBridge Parkway, Waxhaw, 28713
April 27, 1 to 4 p.m.
May 11, 1 to 4 p.m.
Click here to learn more about MillBridge homes for families.