What's the Difference Between STEAM and STEM Education?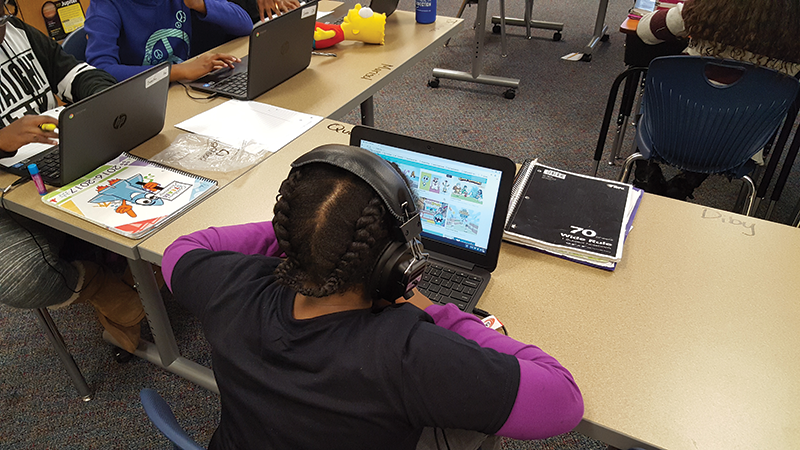 From Sesame Street to the White House, it seems STEAM — an acronym for science, technology, engineering, arts and mathematics — education is picking up, well … steam. Adding the arts into STEM (science, technology, engineering and math) might seem like an odd letter out, but for Oakhurst STEAM Academy Principal Dr. Tisha Greene, it's a game changer.
"It allows our students to be creative. That is where we want to go in education," she says. "We want our kids to be creators, not just consumers."
The People Behind STEAM
Georgette Yakman is one of the pioneers of STEAM education. In 2006 she was a master's graduate student at Virginia Polytechnic Institute and State University's Integrated Science Technology Engineering Mathematics Education program. She helped construct the framework for STEAM and grew the program in her middle and high school classrooms.
The STEAM movement is further championed by the Rhode Island School of Design, which provides resources, government advocacy, research and education for STEAM programs throughout the country. Babette Allina is the executive director of government relations and external affairs for the design school. She notes the rise of STEAM has been fostered by the changing workforce.
"Creativity is what leads to innovation," Allina says. "Why cut off creative thinkers from the equation? We have some really big problems; we need everybody at the table."
She also attributes the success of the program to the freedom and opportunities STEAM creates for teachers using project-based learning.
"It creates an openness of the curriculum. The reason the STEAM movement succeeded was because of teachers," she says.
Let's Build a Boat
Courtney Riley, a kindergarten teacher at Charlotte-Mecklenburg Schools Oakhurst STEAM Academy, uses unique and fun ways to integrate STEAM concepts into the curriculum. Her kindergarten students apply what they learn about physical properties to design and build a boat. That boat is then used to experiment with math concepts. The class also makes homemade play dough that students manipulate into landforms.
"Adding the 'arts' for us at Oakhurst has really been about nurturing the creativity that naturally goes hand-in-hand with building and creating," Riley says. "We are encouraging students to learn with a purpose."
Third-grade students at Oakhurst STEAM Academy learn about the principals of economics and put their creativity to the test all in the same lesson. Third-grade teacher Danica Wolfe challenged her students to research and find a business to open in Charlotte.
"Along with creating a business plan, they also had to build a small-scale replica of their storefront," Wolfe says. "My kids absolutely loved this project and it really brought learning about supply and demand and other economic topics to life."
Wolfe is an experienced STEM educator having taught in the Washington, D.C.-area public schools and Union County. She believes in the type of student STEAM creates.
"The STEAM curriculum provides a base for students' school careers by helping them better learn how to be life-long learners and problem solvers. People who are equipped to tackle the challenges of this world with bravery and creative solutions," she says.
Amy Harris has a child in second grade and a child in fifth grade at Oakhurst Elementary STEAM Academy. She says she is amazed at what her kids are learning. Her son has built a robot and her daughter knows coding. Both of her kids have always been interested in putting things together, and the STEAM program is a perfect education fit, she says. "They definitely thrive there."
Preschool to Big Business
The STEAM movement continues to grow, and so do its fans. "Elmo the Musical" premiered in 2012 on Sesame Street where the popular red, furry character sings, dances and imagines while teaching preschoolers addition, subtraction, shapes and other skills. The 11-minute segment was just the start to the show's expanded STEAM curriculum. In 2016, as part of the Every Student Succeeds Act, an amendment was added — and passed — to integrate arts and other disciplines into STEM education.
Big business is also investing in STEAM. The Ford Motor Company has STEAM Academies and the Ford High School Science and Technology Program for students interested in STEAM careers. Microsoft also funds several programs that encourage girls to learn more about science, technology, engineering, arts and math.
The STEAM movement continues to catch on with no sign of slowing down. Ask Allina where STEAM is headed next and she'll tell you the possibilities continue to grow and for good reason.
"It is going international," she says. "I think it is an acknowledgment of creativity. That's why I think corporations are investing in it and why it resonates with students."
---
Courtney McLaughlin is a freelance writer and native Charlottean who believes adding art to anything makes it better.