What to Expect in Kindergarten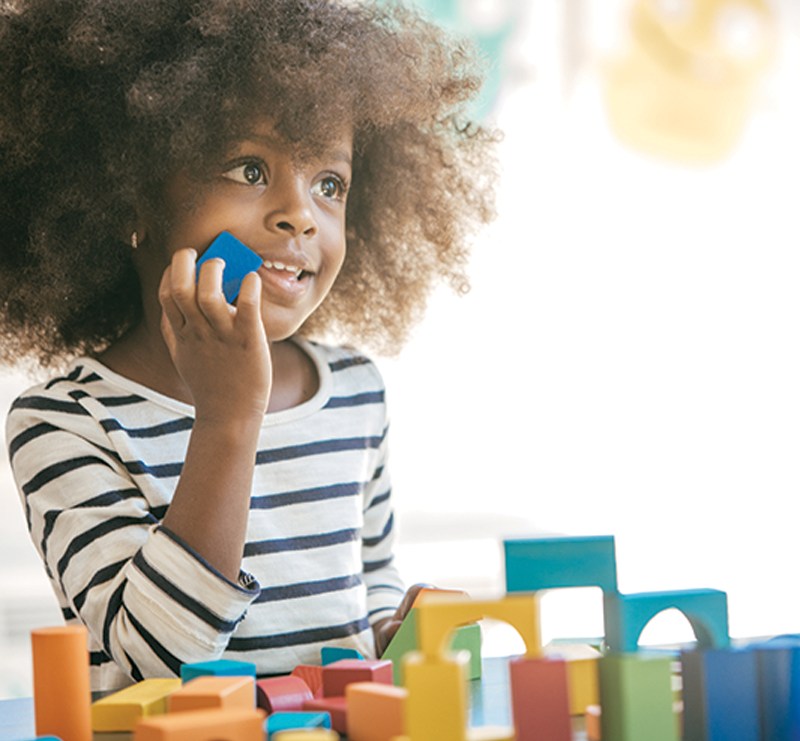 As kindergarten approaches, it can be both exciting and scary for families. Open houses and meet-the-teacher events provide a lot of information about the school year, but many parents leave without knowing exactly what their child is going to learn in kindergarten. Most parents understand that a child is expected to develop basic academic skills throughout the year, but what they may be less familiar with is how teachers help students to develop a whole new set of social and emotional skills.
"Having strong social and emotional skills helps your child develop a willingness to approach difficult tasks, get along well with others and develop a love of learning without fear," says Lacy Kline Van Ever, a kindergarten teacher at Smithfield Elementary School who worked with Charlotte-Mecklenburg Schools to write lessons that teach social and emotional skills.
If your child is heading to kindergarten soon, check out the list below for academic, social and emotional knowledge and skills you can expect to see develop throughout the school year, and the ways that you can support this development at home.
Language and Literacy
In preschool, many children learn to identify letters and letter sounds. In kindergarten, the goal is for children to begin to understand that letters go together to form sounds and that sounds combine to make words. By the end of the year, many kindergartners are reading words and short sentences.
Throughout the year, kindergarten teachers work hard to "create a culture of reading and a love for books" says Shekeria Barnes, assistant principal at Socrates Academy School of Excellence.
At home: Support early-literacy development by exploring books with your child and exposing him to language in everyday life.
Math Skills
Once a child starts to recognize numbers — usually just before or sometime during kindergarten — teachers begin to use physical materials like blocks or beads to help practice basic addition and subtraction.
At home: Encourage a love of math by helping your child see how numbers and math fit into everyday life. Let your child cook with you or ask for her help solving everyday problems that use math.
Making Friends
By kindergarten, most kids have moved on from parallel play to more collaborative play and conversation. Amanda Zaidman, a licensed clinical social worker who owns Constructive Parenting, works with families every day. In kindergarten, most children enjoy playing games with one another and collaborating on projects, Zaidman says.
At school, teachers support students' social skill development by "practicing how to share and take turns, and modeling empathy and respectful interactions," Barnes says.
At home: Support your child's social-skill development by talking about who she likes to spend time with and what she likes to do, and by modeling healthy and happy relationships. Provide opportunities for her to spend time with other kids and practice the skills she's learning.
Increased Independence
In kindergarten, most students are expected to take care of their basic daily needs, such as using the bathroom on their own, putting on their shoes and jackets, and putting their books and backpacks in the appropriate place. Kindergarten teachers support students' independence by providing clear instructions and lots of opportunities to practice.
At home: Allow your child to make choices and discover consequences so that he can learn to be a problem solver and make good choices as he moves forward. "Allowing choice can be hard for parents but sometimes it's the best thing you can do to help develop your child's independence," Smith says.
Confidence Building
Boosting a child's confidence in the classroom can have a powerful impact on his school experience. Teachers work to boost a student's confidence by identifying areas in which he excels and allowing him to be a leader.
At home: Offer specific praise that lets your child know what she is doing well and provide opportunities for growth by letting her practice skills that she's less confident about in a safe, nonjudgmental environment.
Following Directions
By kindergarten, most children are expected to follow basic multistep instructions, such as "take your jacket off, hang it on your hook and bring your assigned book to the reading circle." While these sorts of instructions may have been tricky to follow in preschool, by the end of kindergarten your child will likely be listening like a pro. Teachers help students develop these skills by providing lots of opportunities to follow directions and supporting them as they learn to do so.
At home: Talk through difficult tasks and ask your child to repeat back instructions if he has difficulty following through.
Self-Regulation Skills
Throughout their kindergarten year, children begin to develop the ability to regulate their emotions on their own. Early on, this might mean "thinking of ways to let a friend or a teacher know they are sad or frustrated without making a choice that gets them into trouble," Zaidman says.
At home: Allow time for self-reflection in your family's day. Ask your child to reflect on his day and talk about what he enjoyed, what he didn't enjoy, and what he can do to make tomorrow better, which can lead to growth in how he regulates his emotions.
Positive Path Forward
Start talking about school in a positive way early and often. Talking about fun things to come helps a child get excited and helps you feel good about this big step forward. Even though the start of kindergarten can mean the closing of a chapter of your child's life, often leading to some sadness along with the excitement, Barnes recommends against expressing sad or negative feelings in front of your child. Viewing this transition as a positive step forward can give you and your child the boost he or she needs to start kindergarten off on the right foot.
---
Julia Pelly has a master's degree in public health and works full-time in the field of positive youth development. She lives in East Charlotte with her husband and two young sons. She enjoys Saturday storytime at the library, family bike rides and getting ice cream as often as possible.