Valentine's Day Activities
8 fun ways to spend time together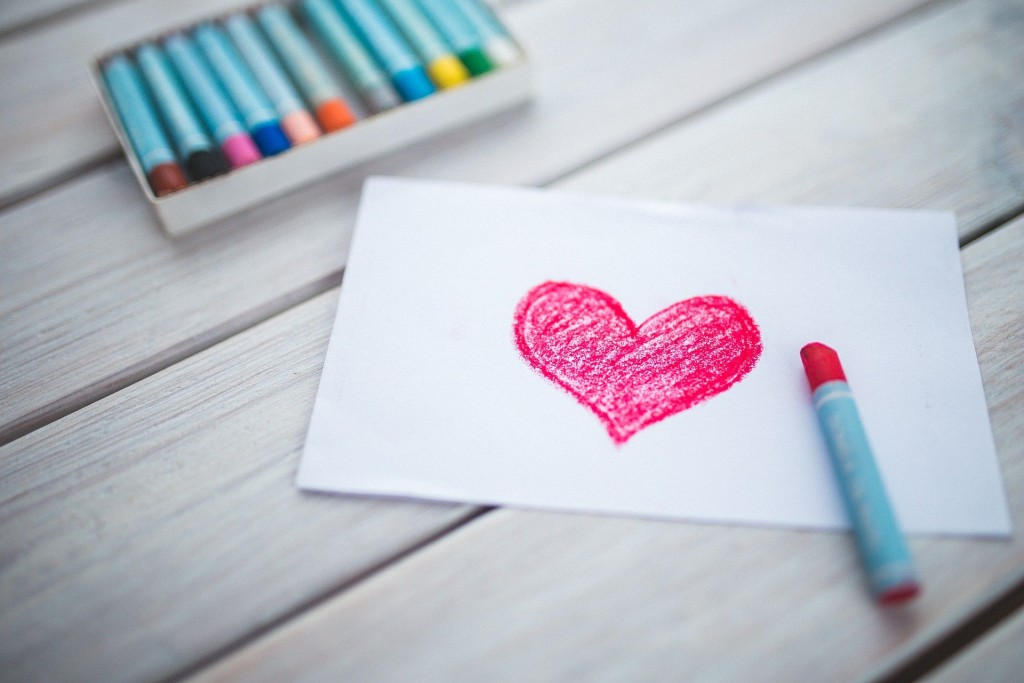 With Valentine's Day on a Monday this year, you have all weekend to celebrate with these love-themed activities for the whole family.
CREATE A TERRARIUM AT PLANTHOUSE
When: Sunday, February 13
Time: 10 a.m.
Where: PlantHouse, 2452 Park Rd.
The sweet details: Go green for Valentine's Day and build your very own terrarium. Participants 6 and older can choose a round or teardrop-shaped container and fill it with a variety of Valentine's Day decor. Parental supervision is required, but a ticket is only needed for whoever is participating in the activity.
How much? $15
Pro tip: When your masterpiece is complete, grab good eats from Taco Mama next door, then head to nearby Latta Park.
A VERY VALENTINE PRESCHOOL STORYTIME SPECIAL
When: Friday, February 11
Time: 10 a.m.-11 a.m.
Where: Online
The sweet details: Gather your snuggle bugs and curl up for online storytime from the comfort of your couch. Then stop by the University City Regional Library, 301 E W.T. Harris Blvd., on February 4 and pick up A Very Valentine craft bag. Register by 10 a.m. on February 10, then watch for the Zoom link 24 hours before the event begins.
How much? FREE
Pro tip: Online storytime goes perfectly with pajamas and snacks.
VALENTINE'S DAY SWEETS AT SUR LA TABLE
When: Saturday, February 12 and Sunday, February 13
Time: 1 p.m. on both days
Where: Sur La Table, SouthPark Mall, 4400 Sharon Rd.
The sweet details: Bake sweet treats alongside the pros at Sur La Table. During this special Valentine's class, sous chefs 7 and older make shortbread cookies and chocolate raspberry-filled cupcakes topped with white chocolate buttercream. All students under age 18 must be accompanied by a paying adult. Classes are 2 to 2.5 hours each.
How much: $59 per person
Pro tip: Bring home a new kitchen toy with a 10% off coupon for all class participants.
When: Orders will be shipped February 7 unless an earlier date is confirmed and an extra $10 shipping fee applies. Store pick-up dates are February 4, 5, 8, 9, 10,11, and 12.
Where: The Sweet Spot Studio, 4418 Monroe Rd., Suite C
The sweet details: Spend the day making a box of chocolates from yummy cookies. Each kit includes an 8-piece chocolate box with insert tray, 8 cookies (round, square, heart, teardrop), 4 colors of royal icing, piping bags, and a video tutorial. Cookies are available in regular or gluten-free.
How much: $28 per kit
Pro tip: Say 'thank you' to healthcare workers when you order mini cookie grams for $24. The Sweet Spot Studio will deliver the treats to local hospitals and medical offices on February 14.
When: Any time between February 5-12
Where: Anywhere! Your favorite running route, greenway spot, or neighborhood trail.
The sweet details: Bundle up and head outside to run or walk a 5K (3.1 miles) or 1 mile. Bring your tracking device and take a picture or screenshot that displays your total distance and time. Even though the event is virtual, all runners and walkers get a Cupid 5K shirt with registration!
How much: $35
Pro tip: This is a feel good event. Proceeds benefit the cardiac rehabilitation programs at Atrium Health Pineville, Southpark, and Union and Cabarrus counties.
SWEET TREATS AT FLYING BISCUIT CAFE
When: Month of February and Valentine's Day
Where: Flying Biscuit Café Park Road, 4241 Park Rd., and Flying Biscuit Café Rea Road, 7930 A Rea Rd.
The sweet details: Enjoy not one but TWO Valentine specials at Flying Biscuit Café at the Park Road and Rea Road locations. First, dig into National Pancake Month and order a stack of the cafe's famous red velvet pancakes with cream cheese frosting, topped with fresh strawberries. On February 14, all dine-in guests will be treated to a FREE chocolate biscuit bread pudding dessert (one per table).
How much: Varies by order
Pro Tip: With a large menu and delicious options for the kids, go for breakfast, lunch, or dinner and give the family the ultimate gift—no kitchen duty!
When: Any time
Where: South End, Third Ward, NoDa, and Plaza Midwood
The sweet details: Grab your loved ones and your phone and tour 10 love-inspired artworks in South End, Third Ward, NoDa, and Plaza Midwood. At each stop, scan the QR code to hear the story behind the artist and mural while you learn fun facts about love and Valentine's Day.
How much: FREE
Pro Tip: If the Lovers Art Trail steals your heart, there are 17 other themed walks to enjoy.
KID FREE IN THE QC?
VALENTINE DINNER AT GALLERY RESTAURANT
When: February 12-14
Time: Seatings from 5 p.m.-9 p.m.
Where: Gallery – The Ballantyne Hotel's signature restaurant
The sweet details: Treat your sweetie to a Valentine's Day dinner at the Gallery restaurant in the beautiful Ballantyne Hotel. The prix-fixe menu includes Venison Carpaccio Nicoise, Confit Suckling Pig, Black Truffle 64 Degree Egg, Lobster Thermidor, and Pasture Raised Lamb Chop. End the evening two themed desserts: "Pretty in Pink" with raspberry cremeux, Champagne gelee, and white chocolate foam, and "Don't Go Breakin' My Heart" with ruby chocolate, roasted strawberry, and very berry ganache.
How much: $125 per person
Pro Tip: Make it a romantic staycation and book a room at one of Charlotte's most luxurious hotels.