Tuesday Night Is All About The Lady Parts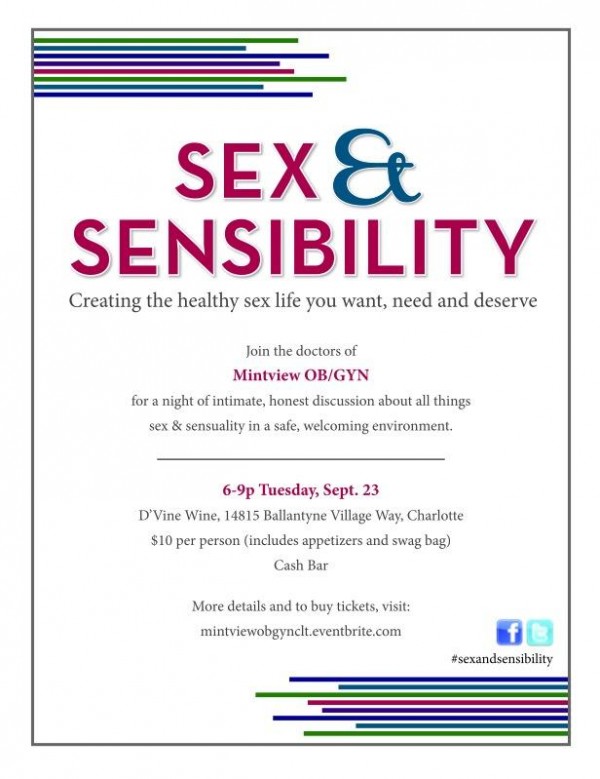 I'm certain this might seem a little odd, coming as it does in a column dedicated to dads who stay home and rear the kids, still it's something about which I feel passionately.
Let's talk female anatomy.
No, this isn't some precursor to a dirty joke or something about men leering at women or anything like that.
My wife, the wonderfully named She Who Must Be Giving This Talk, a.k.a. Dr. Alyse Kelly-Jones is a partner with Mintview Women's Care. The group's doctors have gotten together to present a really amazing lecture series called Sex & Sensibility. 
Tuesday night will be the second lecture in the series. The main speaker, the aforementioned wonderful wife, will be speaking to the topic of the vagina. She'll discuss anatomy, nicknames, uses, what can go wrong with it and what women can do about it.
If you've ever wanted to get over being uncomfortable when you say the word vagina in public, then this is the lecture for you. It's also the lecture for you if you want only an entertaining evening, full of learning, laughter and some seriously sexy raffle prizes.
Tickets are only $10 and you can purchase them online at Eventbrite. The talk is being held in Ballantyne, so it'll be easy for most of you to get there.
If you need any more inducement, I'll be there as well. Notice I didn't say whether the inducement was to go or to stay the heck as far away as possible.
Seriously, folks. This is going to be an amazing event. You shouldn't miss it.
I know I won't.