Travel Guide: Ashe County, North Carolina
Low-key adventure, small-town charm combine for a perfect family getaway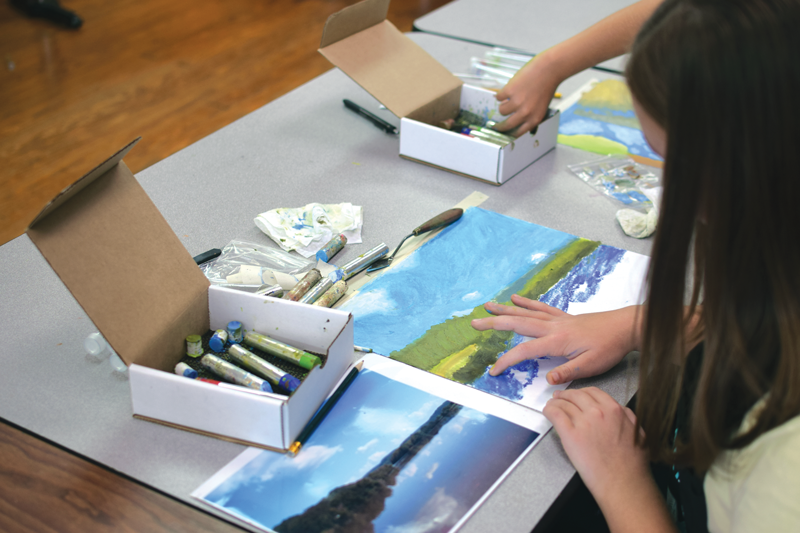 Nestled near the Virginia and Tennessee borders, Ashe County, North Carolina, is a hidden treasure. It's sometimes overlooked in favor of bustling Asheville or tourist-centric Blowing Rock because it lacks many of the typical tourist attractions or activities you might find in those areas, but sometimes less is more, especially if you've got young kids.
If what you seek is family-friendly outdoor adventure, good food and a side of mountain magic, Ashe County will match your pace.
Go for leaves in the fall or Merlefest in the spring. But whenever you go, take the chance to slow down, unplug and ease into mountain time. Here are a few must-see spots in laid-back Ashe County.
The New River: Whitewater For Whippersnappers
Despite its name, The New River is old — ancient, actually — which means its time-worn rapids are perfect for pint-sized explorers. Zaloo's Canoes in Jefferson provides canoes, kayaks, intertubes, safety gear and shuttle service for a 5- or 10-mile day on the water.
"The South Fork of the New River that Zaloo's recommends for families contains some of the most scenic and peaceful parts of the river, making it especially fun and safe for kids to canoe, kayak and tube on," says Kathy Hudspeth of Zaloo's Canoes.
New River State Park: Hiking and Hellbenders
Gorgeous and growing, thanks to the New River Conservancy, New River State Park offers spaces for all kinds of outdoor fun. Discover short and easy forest hiking trails via the Wagoner Access entrance, which also offers access to the river for swimming, and tent or paddle-in campsites with hot water showers. Check for ranger programs and keep an eye out for the enormous hellbender salamander — better known to locals (and giggling kids) as the "snot otter."
West Jefferson: Kid-Friendly Sophistication
Though West Jefferson is known for its craft breweries and thriving art district that features murals, galleries and studios, this charming, walkable town offers plenty of entertainment for the younger set, too. On Main Street, watch cheese made at Ashe County Cheese, take in a movie at the vintage Parkway Theater, and participate in an art class at the Florence Thomas Art School.
Head to Bowie-Seagraves Municipal Park (often referred to as West Jefferson Park) to spread out under a shady oak and unwind while your kids explore the playground, huge hillside slide and tiny mountain stream — perfect for even the youngest kids to splash in, rock hop and hunt for crawdads in.
The Virginia Creeper Trail: Downhill From Here
Abingdon, Virginia, is a short drive from Ashe County, but it's worth the trip to experience the 32-mile Virginia Creeper bike trail.
"As a parent, it's a thrill to see your child riding their bike, and the Virginia Creeper is one of the best trails around for kids," says Jerry Camper, founder of the Virginia Creeper Trail Bike Shop. Why is that? Because, depending on where you start, much of it is downhill. Be sure to stop in Damascus at mile 15 to eat lunch and rub elbows with Appalachian Trail through-hikers.
Lansing: Flies and Pies
Lansing may have only 157 residents, but this tiny town is big on charm. Teach your little ones the art of fly fishing in Big Horse Creek — named one of only five Mountain Heritage Trout Waters Program streams in the state. Then cross the street for pizza at the award-winning Pie On the Mountain where parents can also order a locally-made Molley Chomper Hard Cider.
If less is more for your family, Ashe County might be just the "more" you're looking for. Learn more at ashechamber.com/tourism.php.
Susanna Klingenberg lives in Raleigh with her husband, two young children and an unruly vegetable garden.