Transforming Writing With Visual Imagery and Thinking
A multi-sensory approach to maximize written and oral expression.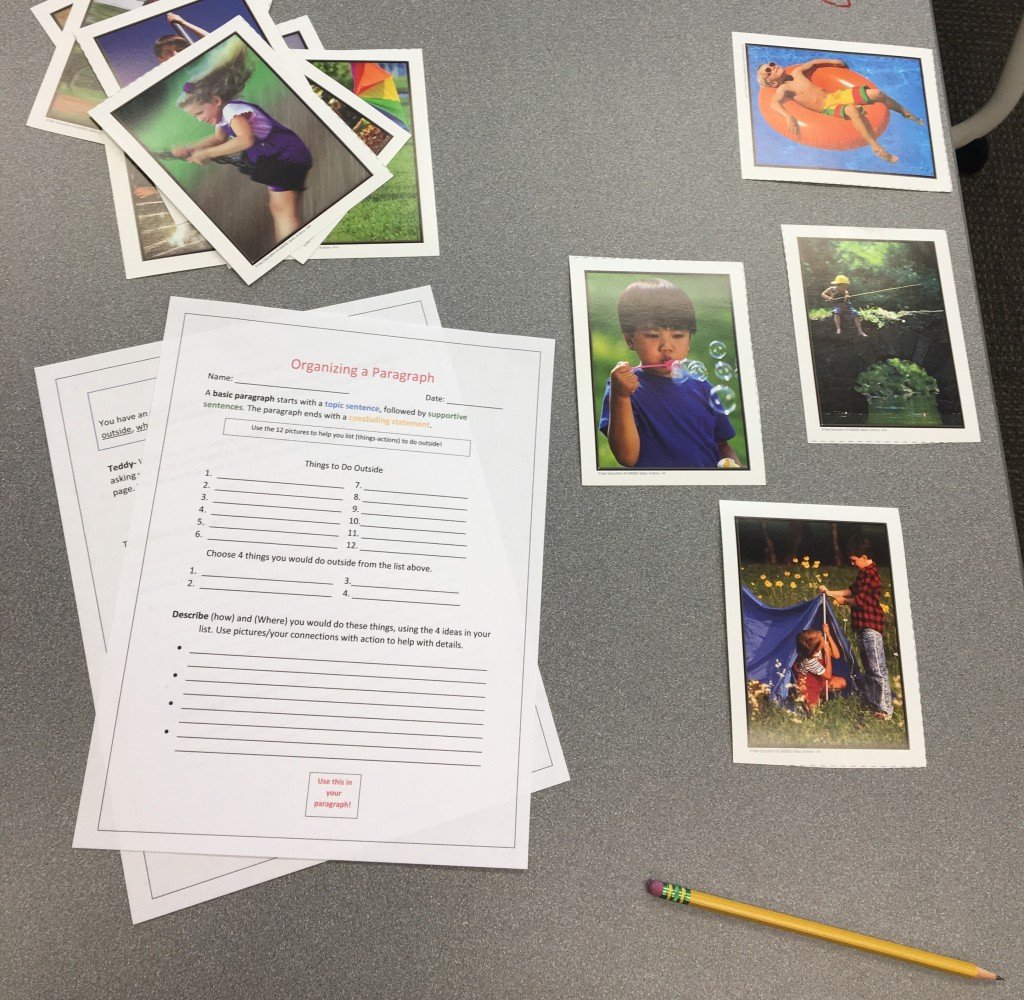 The Art of Visual Writing addresses the need of utilizing the arts, visual thinking and learning with a multi-sensory approach to maximize written and oral expression. Many children struggle with written and oral expression, so imagine bringing writing to life so every learning style is engaged, enriched, encouraged and expressed. What if writing was more than scratching the surface of a paper with the narrow tip of a pencil, but rather embellished with the broad strokes of a brush and enhanced by creativity and visual props?
The Art of Visual Writing is a promising answer to teaching writing to all learning styles; using visual art and thinking in a picturesque setting. It introduces the need for visual options, so young learners can be writers, introduced to a variety of simple visual methods from start to finish. It's imperative children with learning differences, including dyslexia, expressive language issues, or dysgraphia, have access to visual, tactile, and verbal modes of thinking. This approach can serve to extend their thinking and expression, as well as provide an alternative pathway into writing and presenting. This concept of Visual Thinking Strategies offers an easy, interactive way to get students thinking and expressing with open -ended thoughts, and these beliefs can be justified by details in a picture, once they realize the importance of questioning and digging deeper. Unfortunately, the lack of attention to this learning style has been in contention with families of high -risk students for many years, due to several children not having options to consider this way of learning.
Students with learning differences can write, but how we ensure the benefits to 'writing and communicating,' means framing our teaching into a visual and richer approach to meet unique differences. Many children needlessly struggle with writing because 'the way they are taught is not how they learn.' That's why visual and imagery scaffolding techniques not only allow a personal writing experience to be effectively crafted in each child's written piece; they enter the writing process from a visual strength because they are motivated. Now, the writing process is relevant and achievable for our life-long learners.
Writing experts validate children with these learning differences will feel motivated to create and use visual imagery while entering the writing process without fear of failure. Artistic techniques not only help children connect with written and oral texts; it enhances vocabulary and connects students to new ideas and experiences. More importantly, all learning styles benefit from this hands-on approach to written expression. The integration of creativity and visual imagery into all curriculum enhances students' risk-taking and problem-solving abilities, and assists them in adopting expressive strategies and rich vocabulary.
Artistic techniques and visual lessons connect children with written and oral texts, new ideas and life experiences to make writing more expressive, creative and interactive. For example, envision painting and designing flowers, discovering Georgia O'Keefe — a master floral painter — while researching the life cycle of plants and creating diagrams and infusing content vocabulary in nonfiction writing. Based on children's interests, visual writing becomes more relevant, engaging and applicable for all ages and abilities.
We must provide our children with the creative tools to have a successful experience and not just wish they had one. So, how can we do this if we don't adequately give children the creative tools to succeed?
Use bigger graphic organizers for longer forms of writing.
Color-code sentences and label parts for visual understanding.
Use or draw pictures of what you want to write before writing.
Use visual thinking and strategies to expand details and vocabulary in writing.
Brainstorm ideas and create an outline before writing. Try dry-erase boards.
Provide sentence starters with a fill-in-the-blank format.
Use body movements to describe.
Scaffold sentences using who, what, where, when, why, how question cards to increase elaboration.
Use props with a purpose and writing posters.
Use videos, sculptures, calendar art, photographs, coloring pages, magazines and more to visually stimulate and inspire vocabulary.
Kim Waltmire is an educational literacy consultant.
For support and to make more connections within the Charlotte area, consider joining this private Facebook group Special Friends Connection – Charlotte Area.