Top Winter Picks for Family Fun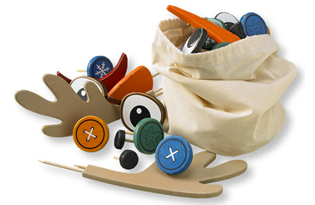 Embrace the cold with wintry books, snowman-making fun and healthy recipes.
Add a Narnian twist to your winter menu with The Unofficial Narnia Cookbook by Dina Bucholz (Sourcebooks Jabberwocky, $19.99). In addition to Edmond's favorite dessert, Turkish Delight, try your hand at Cryspals (fried dough), Braised Beef With Velvet Gravy and Can't-Have-Just-One Coconut Fudge Bonbons. Whip up a batch of Ginger Beer to enjoy while you read aloud from one of C.S. Lewis' books in the Chronicles of Narnia series to create lasting memories for your children. All ages. Hardcover.
A Flower in the Snow by Tracey Corderoy and Sophie Allsop (Sourcebooks Jabberwocky, $16.99) tells the story of Luna, who lives in an igloo and loves to dance in the snow. There's one more thing: Luna's best friend is a polar bear. One day a beautiful yellow flower grows in the snow, and Bear gives it to Luna. When it wilts, her smile vanishes, and the only way Bear can bring it back is to travel far away to find another one. When Bear returns empty-pawed, Luna surprises him with a gift of her own. Ages 4 and up. Hardcover.
In Cold Snap by Eileen Spinelli (Alfred A. Knopf, $17.99), freezing temperatures have seized the town of Toby Mills. Furnaces start breaking, icicles grow longer each day on the town statue and street workers make fires in metal drums. It's even too cold for sledding! Find out how the townspeople cope with the coldest snap they've ever experienced. Ages 8-12. Hardcover.
Dress Frosty up with the wide selection of items included in L.L. Bean's Snowman Family Kit. As the first flakes fall, your kids will be armed and ready with two pairs of eyes, three carrot noses, six black "coal" pieces and nine buttons to choose from. The kit also includes a smiling mouth, glasses with eyes in them and a pair of antlers for a "snow deer." Llbean.com, $29.99.
Parenting Toolbox
The Wright Choice: Your Family's Prescription for Healthy Eating, Modern Fitness and Saving Money (InTouch Media Health Network, $29.95), by nationally recognized neurologist Dr. Randy Wright, offers practical guidance for busy American families who want to eat healthier, get in shape and save money. He shows you how to make a "family Bill of Health" and raise "health smart" children. You'll also find 50 quick and easy recipes. All ages. Paperback.