Top 10 Nanny Interview Questions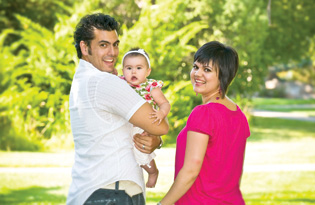 The nanny interview process can seem overwhelming when it comes to figuring out just what questions to ask to find the perfect person to care for your child and blend well with your family. According to 4nannies.com, here are just some of the questions you need to ask:
1. What is your favorite thing about working with children? What is your least favorite part, and how do you overcome it?
2. What was your most challenging childcare experience, and how did you approach it?
3. What kinds of recreational interaction would you deem appropriate for someone my child's age?
4. What household rules would you maintain for someone my child's age? How would you enforce these rules? What types of disciplinary action would you take?
5. How would you respond to a tantrum from my child at home and in public? Would you take steps to prevent a similar outburst from occurring in the future?
6. What type of nutritional plan would you follow for someone my child's age?
7. Describe a basic schedule you would follow during a typical day with my child. How would you balance recreation with education and responsibilities?
8. What indoor and outdoor safety precautions would you take with my child?
9. How much supervision do you feel is required for a child this age?
10. What domestic skills are you willing and able to do other than childcare (cooking, cleaning, etc)?