'Tis the Season for Identity Theft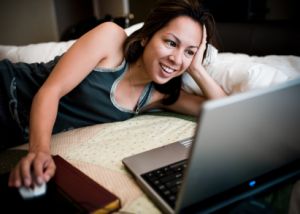 Is identity theft on your wish list this year? Probably not, but according to the FBI, identity theft is the fastest growing crime in the United States, affecting millions each year. And with so much spending occurring during the holiday season, consumers are especially vulnerable.
"Crowded stores with rushed people and various distractions, and online purchases made via unsecure Web sites add to the risk of identity theft during the holiday season," says Detective Craig Tuer, an expert on identity theft. "Identity thieves can easily steal a shopper's personal information just by walking around the mall or searching online."
Holiday Hustle and Bustle
This year, the National Retail Federation estimates that nearly half of consumers will shop online with more than 61 million doing so from work, potentially spreading their financial information on more than one computer. In addition, more than 75 percent of shoppers will be using credit and debit cards as their primary form of payment. With these predictions in place, consumers need to take proactive steps to stop identity theft before it starts.
The reality, however, is that to limit identity theft, consumers need to take a number of steps, including monitoring their credit, communicating with the credit bureaus, and limiting where their personal information is used, all of which can be especially difficult for harried holiday goers. So in addition to taking simple precautions while shopping, Tuer also recommends that shoppers consider using a proactive, total identity theft service that handles all those complicated responsibilities.
Peace on Earth, Peace of Mind
Scott Mitic is CEO and co-founder of TrustedID, a firm that offers consumers a complete resource to proactively prevent identity theft during the year with credit freezes, live expert support, and a one million dollar identity theft insurance policy. He offers these tips while shopping for the holidays:
Online Shopping
* Be careful with your passwords — Always make sure passwords use a combination of letters, numbers, and other characters.
* Never e-mail your personal information — E-mails are not secure enough for sending financial or personal information.
* Beware of unsolicited e-mails — If you receive an unsolicited e-mail from an online merchant, don't click on any links in it; instead find the site yourself.
Shopping at the mall
* Watch for shoulder surfing — Identity thieves have been known to copy credit card information or even take pictures of cards with cell phones. Keep your card out of sight while you are waiting to make your purchase.
* Travel light — Avoid carrying any more credit cards or personal identification than absolutely necessary. Never put your social security card in your wallet.
* Write "Check Photo ID" on your credit card — In case your card is stolen, this can prevent thieves from using your card in stores.
For more information about preventing identity theft, visit www.TrustedID.com.