Tips on Capturing Family Milestones
Some advice in time for the holidays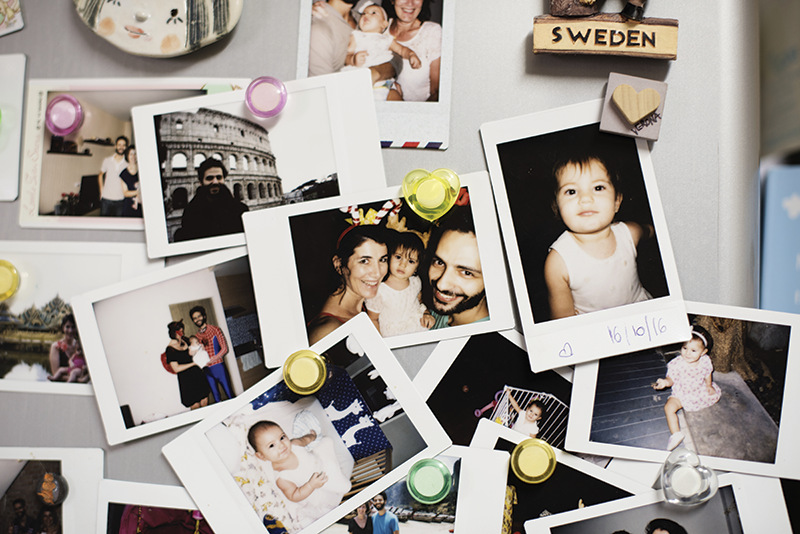 As the saying goes, the days of parenthood are long, but the years are short. These days, both seem shorter than ever. Families juggle so much that days — even years — can slip past in a blur of playdates, soccer games and school events, says family coach Susan Smith Kuczmarski, best-selling author of "Becoming a Happy Family." With our brains in a near-constant state of information overload, sweet moments you want to remember, such as kids bouncing down the stairs on Christmas morning or a child's pride after a stellar piano recital, can quickly become buried in a landslide of emails and busy schedules. Modern parents should be intentional about creating and preserving family memories, not only for themselves, but for their children, Kuczmarski says. Here's how.
EARLY YEARS
Photo Finish
Developing long-term memory of events and scenes happens later in childhood, age 7 or beyond, according to researchers from Emory University. While babes are building those brain cells, help build a stockpile of treasured memories. For major milestones or fleeting stages like the sweet, sleepy newborn weeks, consider giving your phone camera a break and hiring a pro. Unlike phone photos, professional photographs come to you edited, perfected and ready to save or share, no additional work required. Since newborn babies change so quickly, capturing the itty-bitty stage means scheduling photos in the first two weeks of life. That means the best time to schedule a photo session is during pregnancy, says Becca Robinson, a newborn and family photographer in Raleigh, North Carolina. But if you never got around to scheduling, check around with local photographers for last-minute availability. Most newborn photographers love brand-new babies and often try to fit you in.
ELEMENTARY YEARS
Pen Pals
Photos aren't the only meaningful mementos from childhood. Letters, cards and school assignments can help capture kids' written words, providing a treasured window into their developing personalities. Per Cute Buttons Gift and Paper Boutique in Morrisville, North Carolina, hand-written letters are trending as families rediscover written letters to stay connected. Pairing kids up with a far-flung relative as a pen pal encourages letter-writing and results in keepsake-worthy paper correspondence (no fancy stationary required). Asking kids to post letters to fabled characters like the Tooth Fairy or Santa captures kids' earliest wishes and wonderings on paper, which caregivers can then spirit away for storage.
Encourage a habit of regular journaling, whether in a spiral-bound sketchpad or a locked diary, to help kids learn to preserve their own memories for their own enjoyment and recollection. Setting aside around 15 minutes a few times each week for "reflections" lets kids preserve the small daily moments from their own unique perspective.
TEEN YEARS
Artfully Yours
Teens know their way around a camera, and their phones are likely bursting with photos, but what about beautiful keepsakes of a more artistic variety? Teens' budding sense of self-expression can fuel a surge of creativity that begs to be captured in the form of tangible artwork. Spend an hour or two at a local pottery painting store creating colorful, useful pieces you can keep for years. Or pick up a large blank canvas along with inexpensive acrylic paint and brushes at a local art supply store and ask your teen to create some new artwork for the family room or dining room. For family fun with beautiful (or at least, amusing) results, give the popular "paint and sip" parties a family-style makeover: appoint the most creative family member as the instructor, tasked with leading the rest of the family in creating individual masterpieces step-by-step while "sipping" hot chocolate or cider. Soak in the memories as the creativity flows.
Malia Jacobson is a health and parenting journalist and mom of three.