Tips For Acing Airport Security With Kids
Sail through security with these helpful tips.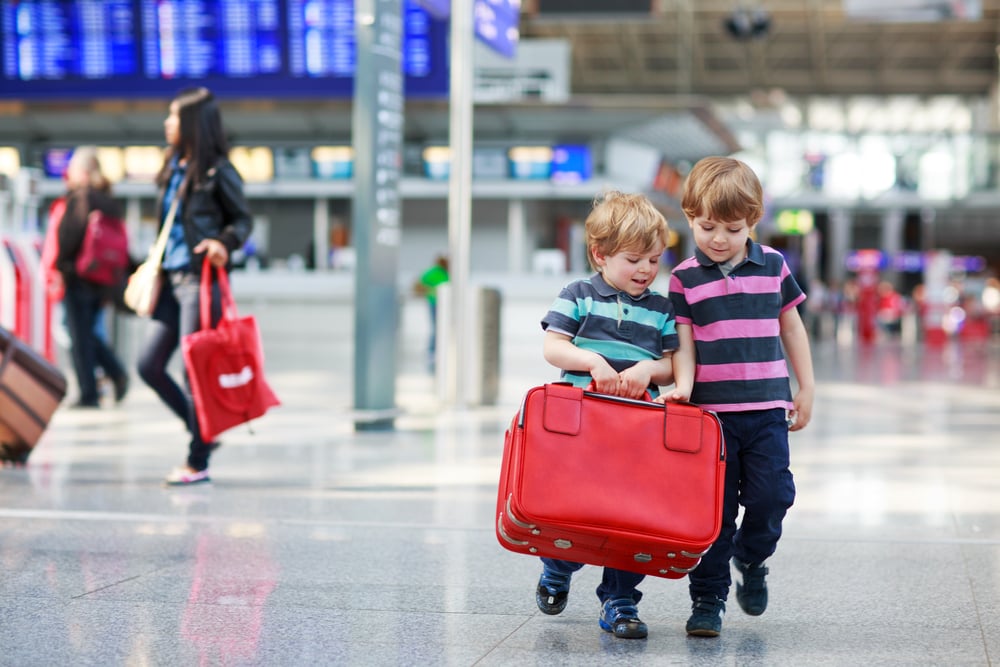 Security checks require coordination. The fewer things you're lugging, the better off you'll be. Arrive early and talk to your kids in advance about what to expect. Children usually can keep shoes and belts on, but must surrender tech devices for the X-ray process. Here are a few other helpful tips:
Use family lanes when available so you don't have to worry about delaying other passengers, or consider joining TSA Preè, a service that expedites screening for approved travelers and their kids. It costs $85, but you are able to fly through security for five years if approved.
Medically necessary liquids (like breast milk and formula) are permitted in reasonable quantities, but are subject to screening.
A collapsible stroller typically can be used all the way to the gate, but you will need to remove your child from it during the security screening.
Most airlines allow you to check one stroller and car seat per child at no charge.
Many airports provide additional services to help parents, such as family bathrooms or "mother's rooms" for nursing mothers. Airports and personnel are well equipped to help families. If you forget anything, many vendors carry diapers, wipes and other basics.
"Whenever you have a question or you're in a bind, approach (information desks and airport volunteers) and they'll direct you appropriately," Judon says.
Even if your trip doesn't go exactly as planned, being prepared can help you deal with any bumps that may come along. Don't be afraid to ask questions before and during travel. It's one of the best ways to make sure you stay on the right track.
---
Liz Rothaus Bertrand lives in Charlotte. She loves to travel and write about her adventures.
---