Three Key Questions to Consider When Researching Colleges
In Partnership with Charlotte Christian School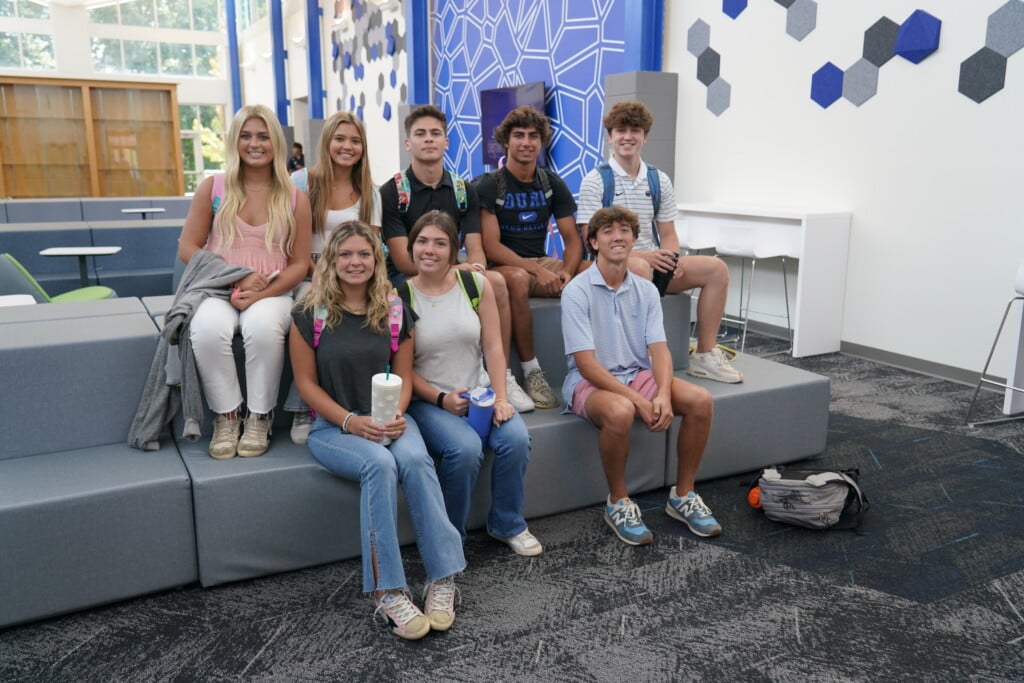 As we begin a new school year, juniors and seniors will take their next steps in researching college options. Juniors are starting to craft the list of colleges to which they'll apply and seniors are completing applications with an eye on making their final choice in just a few months. Whatever stage their students are in, parents can help them think well about the choice ahead of them by encouraging their students to consider these three questions that focus on the bigger picture of the college choice:
Which campus offers the best balance between being comfortable and being stretched?
Of course students want to have a measure of comfort on their college campus. This will be home, after all. Comfort is a prerequisite for feeling at home. But this is also a time in their life when they're seeking academic, personal and spiritual growth. Growth comes from being stretched, so they will want a measure of challenge on their college campus too. Maybe that challenge will come from choosing a college far from home, or one that has a variety of people who see the world through different lenses. Or perhaps it will come from something a bit lighter, like going out for the club rugby team or auditioning for the a cappella group that sounds both exciting and nerve-wracking. However they define being comfortable and being stretched, students should look for a college that gives them both.
Who do they want to be and become during their college years?
This is a big one, I know. It's worth taking some time to ponder though. How can students feel certain of their college choice if they can't imagine the end product that they're hoping for? Consider this from an academic perspective – will one college better prepare them for their dream career(s) than another? How about their social life and friend group? And where would they like to be spiritually when they graduate from college? Does one campus have more vibrant campus ministries or local churches than another? They might want to include meeting with a campus minister or attending a local church service if they visit campus for an admitted student event. Have them take a little time to imagine who they'll be and become on each campus and choose the one that best positions them to accomplish their goals for personal growth.
Will they be happy on an average Tuesday?
There are lots of reasons to choose a college, and honestly some are better than others. Sometimes people get caught up on things that aren't going to translate into a fulfilling college experience all on their own, and seniors will want to be careful not to choose a college solely for these reasons. I'm talking about the extras, the icing-on-the-cake if you will, that wouldn't necessarily be reason enough to choose a college without some substance behind it too. What qualities am I referring to? Things like the architecture of the campus or the proximity to a Starbucks or a winning football team (I know…I know). I'm not knocking a stunning new building or a good cup of coffee, and I'm definitely not knocking how fun it is to pull for your team. But will any of these things lead to being happy on an average Tuesday? This question frames the college choice in a new way, one that will help to make sure they enjoy their college whether it's game day or not. In the end, what makes someone happy on an average Tuesday is being in a community with affirming friendships and genuine community. Put simply, it's all about the relationships. Students should choose a college where they find their people.
There's a quote often used by college counselors in advising both students and parents, attributed to a retired high school counselor and former president of the National Association of College Admission Counseling named Frank Sachs: "College is a match to be made, not a prize to be won."
This frames the whole decision in one simple idea. In the end, parents are helping their children know themselves well enough to identify a college that will be that good match. By asking these three questions, parents can get the conversation started about what constitutes a good match and help their children think well about the process.
For those families who are interested in knowing more about the options available at Christian colleges, Charlotte Christian School is serving as the host site for a Christian College Fair on Monday, Sept. 25 from 6-8 p.m. where more than 30 colleges from around the country will be on hand to describe their programs. This is a great opportunity to identify a Christian college to add to their list. For more information, including a list of colleges that will be in attendance, please visit this website.
https://www.charlottechristian.com/
https://www.findyourchristiancollege.com/college-fairs/charlotte-nc-christian-college-fair
Mrs. Jodi Foxx has been the director of college counseling for the upper school at Charlotte Christian School for 24 years. She has a bachelor's degree in psychology from SUNY Geneseo and a master's degree in counselor education from SUNY Brockport. She has been named the Guidance Professional of the Year Award by the North American Coalition of Christian Admissions Professionals (NACCAP). Fun fact, Jodi and her husband completed visiting all 50 states this summer!