Things You Need to Know When Choosing a Divorce Attorney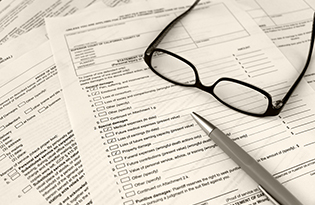 The decision has been made: you want to – or have been asked to – pursue a divorce from your spouse. The emotional side of this decision was hard enough, and now you're faced with finding representation to walk you down the legal path. Hiring the right attorney for your needs and those of your family is imperative to a successful divorce, one that leaves you well-equipped to create the next phase of your life. Your attorney should serve as your advocate, your voice in negotiations and in the courtroom. Finding the right attorney can seem daunting, but there are steps you can take to make it easier:
First Step: Identification and Consultation. A referral from a person you know – a friend, family member or colleague if appropriate – is best for something this personal. You're going to need to able to connect with your attorney, to share your objectives and story and feelings, so that he or she can best help you. While an attorney doesn't serve the same function as a licensed therapist, in order to successfully advocate for you, they do need you to be open and candid so that they may understand the full scope of your divorce landscape – and that means you need to find an attorney you really trust.
Your initial consultation will help you decide if this is the right attorney for you. It should be thorough; for example, if you have children, their needs should be discussed, including what custody and support arrangements you envision as in their best interest. If the attorney seems distracted or you just don't feel that you connect, you should consider someone else. Chances are, this is the first time you're going through a divorce. Everything you're experiencing will feel like a visit to a foreign country, and you need someone who makes you feel comfortable navigating the territory.  And, often, you will feel like you don't speak the same language.
Once you have your referrals in hand, there are factors to consider in narrowing down your choices:
Practice focus of the attorney and/or their firm. The ideal attorney to guide you through divorce is someone who is truly devoted to family law (also referred to as domestic law), and so has experience with the family court system, including appeals. If you have children, make sure to look for a firm with a strong focus on putting the children of divorce first. One sign of this focus: trained and certified Parenting Coordinators and/or Guardian ad litems (GALs) on staff.
Advocacy style. Your prospective attorney should give you the confidence that he or she is prepared to "go to bat" for you.  When faced with a challenging situation, such as a difficult financial negotiation with your spouse, your attorney will need to take strong, effective action, rather than offering you a "pat on the back" and sympathetic words. There are often several ways to deal with any given situation in a divorce, and your attorney should work with you to evaluate the advantages, disadvantages, and potential risks. At the end of day, you are going to have a set of goals for yourself and your family and you need a partner who is committed to helping you find the best resolution for each.
Accessibility and Caseload.  Divorce is rarely a simple process that runs on a 9-5 schedule; you need an attorney that can respond to your questions quickly. Consider the attorney's caseload. An overloaded attorney is an inaccessible attorney. You want someone that is able to give you hands-on, personal attention and prompt communication.  For any occasions when the attorney is unavailable to answer your questions, you should consider scheduling a weekly touch base call or understanding the call back procedures and/or meeting times that work best. In addition, the attorney should also have a great team and a strong paralegal to back him or her up when an issue arises – so that you're not left in the lurch.
Divorce may be a foreign country, but choosing the right attorney can be your passport to a fresh start – and a better life than you may never have thought possible.
Nicole Sodoma is founder and attorney at Sodoma Law, P.C. in Charlotte.