These Charlotte-Area Farms are Offering Fresh Produce During COVID-19
From curbside pick up to delivery, there are lots of delicious ways to get your fresh fruits and veggies.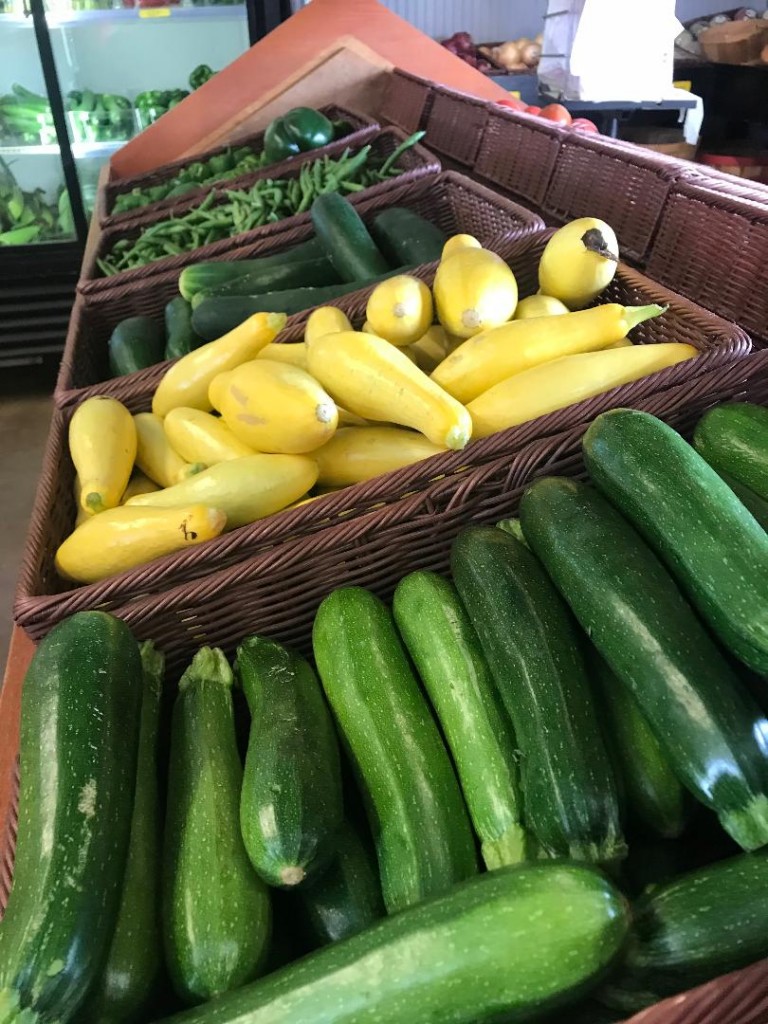 Eager for a sign of hope and normalcy in these unprecedented times? Look no further than your local farmer who is busy harvesting spring produce. Stay safe and add some delicious to your meals with curbside pickup, delivery and other options from local farms. Before you visit, check their websites for hours of operation and information about what is available.
Ready to spend your Saturday morning picking fresh produce while staying safe? Start at the Hodges Family Farm site, provide your contact information, browse the list of available produce then fill up your cart. Orders placed Thursday before midnight will be ready for Saturday morning pick up. 3900 Rocky River Road East, Charlotte, NC 28215. 704-608-8897.
While Bush-N-Vine is not currently offering pick-your-own, stores and stands are open. You can still shop at the main location in York, SC (650 Filbert Hwy), however, there is a limit to the number of shoppers who can go in at one time. Store hours are Monday through Friday 8 a.m.-6 p.m., Saturday 8 a.m.-5 p.m., closed Sunday.
The Rock Hill stand located at 1662 Ebenezer Road near the Dollar General, is open Monday through Friday 10 a.m.-4 p.m., Saturday 10 a.m.-3 p.m., closed Sunday. The stand in Lake Wylie, near The Bagel Boat, is scheduled to open soon. Curbside service is also available by calling 803-684-2732 and arranging for parking lot pick up.
For information about becoming part of Bush-N-Vine Farm's Community Supported Agriculture (CSA) program, visit the Web site. 1662 Ebenezer Rd, Rock Hill, SC 29732. (803) 684-2732.
phot courtesy of bush-n-vine farm
Order curbside or visit a Bush-N-Vine stand in York, Rock Hill or Lake Wyle (coming soon).
Patterson Farm has lots of ways for customers to get their fill of fresh produce as well as jams, jellies, dips, milk, butter, eggs, fresh meat and even toilet paper (limit two rolls per customer). Follow their social media page for daily updates.
Shoppers can order nonperishable market goods and treats online and arrange for shipping. Customers can also visit the market at 10390 Caldwell Road in Mount Ulla, NC and shop in-person Monday through Saturday from 10 a.m.-5 p.m. The store is observing safe social distancing rules and procedures for shoppers and staff.  Tuesday morning from 8-10 a.m. is reserved for seniors 55 and over to shop the market.
For those customers who prefer a curbside option, shoppers can select fresh or pre-packed items and arrange for pick up.
Looking ahead to strawberry season, they expect to be in full swing by the end of April and pre-picked strawberries will be available. Check the Website for updates including pricing information.
Click here for more information about Patterson Farm's procedures during COVID-19. 10390 Caldwell Rd, Mt Ulla, NC 28125. 704-797-0013.
Asparagus is now in season at Carrigan Farms! You can visit the market located at 1261 Oak Ridge Farm in Mooresville and pick up a fresh bunch for $5 per 1-pound bundle. They accept cash or checks in the exact amount owed and ask customers to practice social distancing when visiting.
Strawberry picking will begin in late April/early May and cost $15 for a 4-quart basket or $5 for a 1-quart container of pick-your-own strawberries. Once open, you can visit the strawberry patch at 1145 Oak Ridge Farm Hwy in Mooresville Monday through Saturday from 9 a.m.-5 p.m. and Sunday from noon-5 p.m. 1261 Oakridge Farm Hwy, Mooresville, NC, 28115. 704-664-1450.
photo courtesy of carrigan farms
Fresh asparagus is ready and strawberries are on the way at Carrigan Farms.