The Work/Life Dance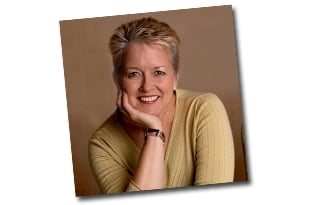 Charlotte Parent's annual Moms@Work Luncheon is Sept. 9, 11 a.m. to 1:30 p.m., at the Charlotte Convention Center. Tickets for the luncheon are on sale now. Individual tickets are $44. Tables of 10 are $400, a 10 percent discount.
See more information and buy tickets now!
Sharon Decker has what may seem like a surprising message for parents who are struggling to attain a work/life balance: "You can have it all, just not at the same time."
Those words may seem unexpected coming from a dynamic woman who graduated summa cum laude from UNC Greensboro, got married, successfully raised four children, became Duke Power's first female vice president, became a lay pastor, started her own company and recently published a book, among many other stellar achievements.
Decker, who was the keynote speaker at the 2001 Charlotte Parent Moms@Work luncheon returns to this year's event, Sept. 9, to share insights on raising a family while also maintaining a career. "I'm going to blow the whole concept of work/life balance out of the water, because I just don't think it's possible."
"After much frustration in my early years of parenting, I dropped the idea of balance, because I was killing myself trying to figure out how to do it," explains Decker. "Rather, I began to view my life as career person, spouse and parent as more of a dance than a balancing act."
In any beautiful dance, there are different rhythms and movements, says Decker. "There are transitions between periods of fast movements and much slower movements, even pauses. When our children are small and we're at the early stages of our careers, we are often moving fast, in a rhythm that seems overwhelming. I think that there are simply some steps we cannot do in that stage of our life. So we have to say no to a lot of things. But in other phases of our dance, we can pick those up again."
She also believes it's important for working moms to step back and get a new perspective from time to time.
"It takes looking at where you are at this particular stage, determining what's most important to you and focusing on that," she says. "What happens oftentimes as parents is that you have a really bad week, you're unmotivated and discouraged, and rather than step away from it, you just dig deeper into it. That rarely helps."
She has experienced the burnout that can come with a hectic lifestyle and says that sometimes parents have to compromise or just say no.
"When my children were very young and I was in a very fast-paced phase of my career, leading the development of a new organization for Duke Power, I had to stop a lot of my civic engagements," says Decker. "I have always enjoyed being involved in the community and volunteering, and loved being involved in my church, but I simply could not do it all and still be a good parent, time-wise, at that point in my dance."
She and her husband came up with a plan.
"What my husband, Bob, and I decided was that we would be involved where our children were involved," she says. "So, our volunteerism happened at their schools, in their activities at church, places where they could volunteer with us and learn what volunteering was all about."
After 17 years with Duke Power, Decker moved her family from Charlotte to Rutherfordton in 1999. In 2004, she created The Tapestry Group, a nonprofit organization with a faith-based approach to helping women understand life's challenges and discover their talents.
"My objective with The Tapestry Group was really to encourage and inspire women who are trying to live a life that is full, whole and joyful, and give them strategies to address that," she says.
The group also owns a weekly radio show called "The Satisfied Life," which airs on Sundays from 7 to 8 a.m. on 107.9 The Link in Charlotte and on 1079thelink.com. Topics are often inspirational and include everything from recipes and funny stories to strategies for coping with work, family and other areas of life.
Aside from her work with The Tapestry Group, she serves on the boards of several nonprofits and Fortune 500 companies, and is also a commissioned lay pastor in the Presbyterian church. She recently wrote her first book, "Reflections of a Satisfied Life."
So how does she stay motivated when she's having a tough week?
"Some weeks I don't," she says with a laugh. "What we have to keep focused on is that next week will likely be better. Being frustrated or upset takes a lot of time and energy. You have to take it in stride and do the best that you can, pick up the pieces and move forward."
For more information on Sharon Decker and The Tapestry Group, go online to www.thesatisfiedlifenetwork.com.
Tammy Holoman is a Winston-Salem based freelance writer.