The Trump Tax Code: An Explainer for Families
How the 2017 Tax Cuts and Jobs Act may impact your family's budget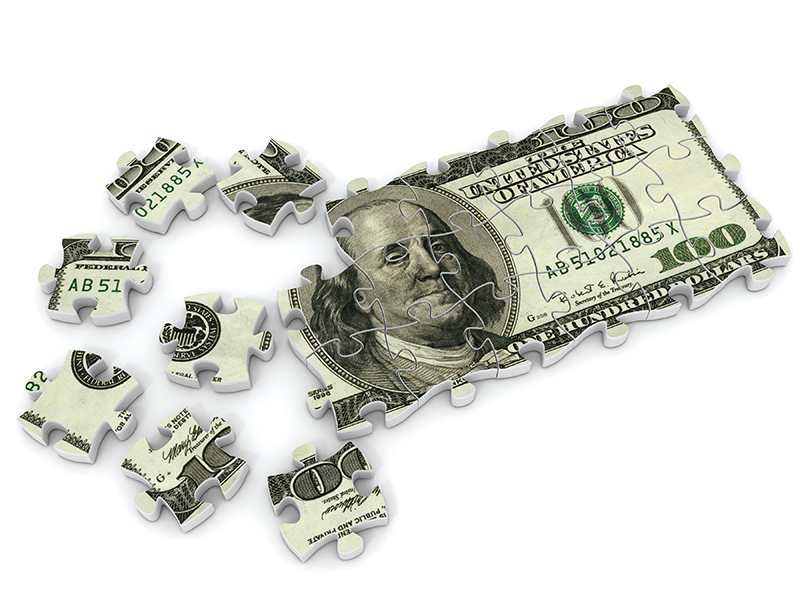 TAX SEASON is here, and it's the first time taxpayers will fully take President Donald Trump's 2017 Tax Cuts and Jobs Act into account as they file their taxes this year. Signed into law in December 2017, the Tax Cuts and Jobs Act was the 'largest tax overhaul since 1986," according to the Tax Policy Center report, "Effects of the Tax Cuts and Jobs Act: A Preliminary Analysis."
The far-reaching consequences of the law have yet to be seen, but there are some aspects of the new tax codes that families should pay particular attention to.
"There are things inside this tax reform bill that will, of course, affect families, certainly depending on how many children they have, how high their income is and … whether they claim the standard deduction or not," says Courtney Edwards, associate director of the UNC Tax Center in Chapel Hill, established by the UNC Kenan-Flagler Business School.
A draft of the new 1040 form shows it will be a smaller, postcard-sized document that the Trump administration promises will simplify and shorten the filing process. What else do you need to know as you prepare to file? North Carolina tax experts weigh in.
---
Fewer Exemptions But Higher Deductions
The Tax Cuts and Jobs Act nixed the personal and dependent exemptions many taxpayers have used in the past to reduce their taxable income, but higher deduction amounts may balance this out.
Edwards explains that before the new law was passed, the personal and dependent exemption "was $4,050, but you multiply that by the number of taxpayers on the returns, and for a married couple that would be two, and also however many dependents they had," she says. "So a large family would've had a very large reduction in their income, potentially, for this personal dependency exemption, and now it's going to zero."
While that, on its face, might seem financially detrimental to families, the bill's deductions component might take out some of the sting.
"Balancing that somewhat is the fact that, in this tax reform bill, the standard deduction amount, which is separate and apart from personal dependency exemptions, was almost doubled for all taxpayers," Edwards says.
In 2017 a married couple filing jointly could claim a standard deduction of $12,700. If they were instead considering claiming itemized deductions, such as charitable donations, mortgage interest, etc., the total of those deductions would have had to exceed $12,700 to make their taxable income lower than it would have been had they just taken the standard deduction. In 2018, however, the standard deduction for a married couple rose to $24,000, Edwards points out.
This could alter how some families approach their taxes this year, says David T. Dufault, an estate planning and business law attorney with Sodoma Law in Charlotte. There are "a certain number of people who are going to fall into that group where they've itemized for years, but now the standard deduction is going to be more beneficial because they get a bigger deduction against income."
---
The Child Tax Credit Increase
Another component of President Trump's Tax Cuts and Jobs Act that especially affects families is the rising child tax credit for any child under age 17 (ages 16 and younger). Previous tax laws included a child tax credit, but the new bill raises the phaseout ceiling. Dufault explains.
"You would take a credit against the actual taxes that you owed," he says. "Under the new law, that credit has been doubled from $1,000 to $2,000 per child."
That's not the only benefit to the new child tax credit, Edwards points out. The previous child tax credit was subject to a phaseout.
"A phaseout just means it's slowly reduced as income gets higher, so that the benefit ultimately can be just completely wiped out," he says. "That phaseout doesn't kick in until the taxpayer's income is over $400,000 (for joint filers) — and it used to be $110,000." (The phaseout limit is $200,000 for all other taxpayers.) So, more families can benefit from the credit now that the income threshold for the phaseout has been raised.
Additionally, a $500 "family credit" has been added for dependents not eligible for the child tax credit, a new feature of the Tax Cuts and Jobs Act. To find out if you have qualifying dependents in your house, visit forbes.com (search for "When Seniors Become Dependents").
Need help determining if your child qualifies for the child tax credit? The IRS offers an online tool that can help you determine that at irs.gov/help/ita/is-my-child-a-qualifying-child-for-the-child-tax-credit.
---
Changes to 529 Plans
Many parents choose to fund their child's education with a 529 plan. In North Carolina, there's no limit to the amount a parent, grandparent, other relative or family friend can put in the account. But in previous years, funds could only be withdrawn tax-free to pay for college, says
H. Lee Miller, a Raleigh-based CPA.
"Starting this year, they can also be used for tuition at elementary or secondary, public, private or religious schools up to $10,000 a year, whereas before you couldn't take the money out of it, or if you did, you were taxed on it," he says.
---
Finding Resources to Help
Dufault warns that some taxpayers who historically have gotten a refund or owed very little taxes might see a higher tax bill this year regarding changes in withholdings. He advises taxpayers to plug their information into the online withholdings calculator at
apps.irs.gov/app/withholdingcalculator to avoid any surprises come April 15.
Feeling a little overwhelmed with all of this information? Both Dufault and Edwards say professional guidance is worth considering as you navigate the changes. "I do think that because there is some uncertainty this year, and because we're going to be faced with what appears to be a whole new set of [tax] forms, … this might be a time when families or taxpayers who traditionally did their own taxes might get some benefit from reaching out to a tax professional just to make sure that they're doing it right — and [to] make sure that they're not missing anything," Dufault says.
Edwards agrees. "In this first year, I think talking — to the extent it's possible— to a trusted advisor is always a good idea," he says. "Because there are a lot of moving parts in this reform bill that affects families and non-families alike."
---
Laura Lacey is a freelance writer in Chapel Hill.