The Pressure of a Performance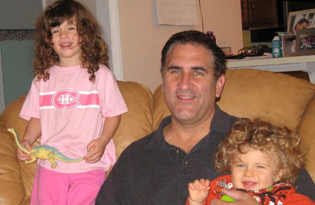 I finally understand the stress I put my parents through back in the day. They would hustle all over south Florida, shifting their schedule to attend my plays, concerts and ballgames. They never let me down. I say this because not long ago I went to Sage's very first performance. She was in a talent show with other 4-year-olds. Sage danced to the Karmin Hit Song "Broken Hearted." It was magic! Sage jumped, twirled, shook, bounced, and at the end of the song, bowed. She did great and had a fantastic time. I also thoroughly enjoyed myself, and because of that, I have put more pressure on myself. I realize I can never miss a performance. Not because it would disappoint Sage, but because I would disappoint myself.
I'm not sure what was better, watching Sage do her thing on stage, or watching Sage run up to me a half hour before the performance began to thank me for taking time off from work. I felt a lump in my throat and my eyes getting moist. (If my boss is reading this, don't worry, I came in extra early and stayed extra late.) Now, not only can I never miss a performance, but I also have to get prime seating so I can videotape every moment. Sage's performances will live on forever.
I wonder how long this will go on and when it will end? Sage is bound to take part in theater, dancing and sports (she already loves soccer). So it looks like things will get even more complicated for Charisse and me.
You know what? How hard can it be? Millions of parents go through the same thing every day. I think we'll be able to make this work. Then again, as I look over, I notice Brayden is having a good time kicking that football. Maybe he's having too good a time. Uh-oh! Here we go again. I'm starting to understand the stress my brother and I put my parents through back in the day.
Bruce Snyder is sports director at Fox Charlotte. He and his wife, Charisse; 4-year-old daughter, Sage; and 1-year-old son, Brayden, live in Charlotte