The Power of 'Za-Za'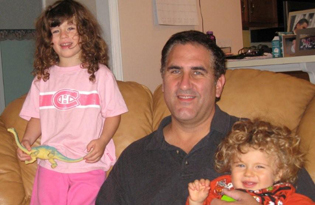 We have a new term in the Snyder household: "za-za." Sage introduced it a few days ago. According to the Internet, "Zaza" is a 1939 film directed by George Cukor, or an ethnic group in Southeastern Turkey. According to Sage, za-za is that certain something a song has that makes you sit up and take notice.
I guess past generations used words like cool, snappy and awesome. For Sage, the song has to have za-za for it to be worth listening to. When a song ends, if the next one does not have za-za, I get an earful of "Daddy, please turn the station."
According to Sage, nothing before 2011 has za-za. Gaga (as in Lady) has za-za, as does LMFAO, Flo-rida, Katy Perry, One Direction, the Wanted and Maroon 5. Meanwhile, my kind of music, from groups like Aerosmith, The Rolling Stones, Bon Jovi, Billy Idol, Queen, Styx and Cheap Trick, might have "rah-rah," but they have no za-za.
It got me thinking about how much we do for our kids in the name of love, guilt or za-za. The other day, Sage told us her beloved stuffed pig Oink-Oink was turning 5 in five days and needed a birthday party. So, my wife went out, ordered a real cake, had "Happy Birthday Oink-Oink" written on top, and then let Sage invite all of Oink-Oink's closest friends. It truly was an A-list party. Among the invitees were Baa-Baa, Georgie, Barbie, Panda, Tobie and Brucie the Duck. The only thing missing (besides Dora who sent her regrets) was the paparazzi on a red carpet. Sage thanked her mom with a big hug. I kind of chuckled. But then sage told Charisse she has za-za, and Dadda has nada.
I hope Sage remembers za-za when she gets older because I think the term is super cool. Don't be surprised if it makes its way onto one of my sportscasts. And maybe, if Sage reads this article when she is older, she'll realize her old man has a little za-za, too.
Bruce Snyder is the sports director at Fox Charlotte. He and his wife and two children live in Charlotte.