THE PINT-SIZED FOODIE: An introduction to The Crust Pizza
The latest from our kid food critic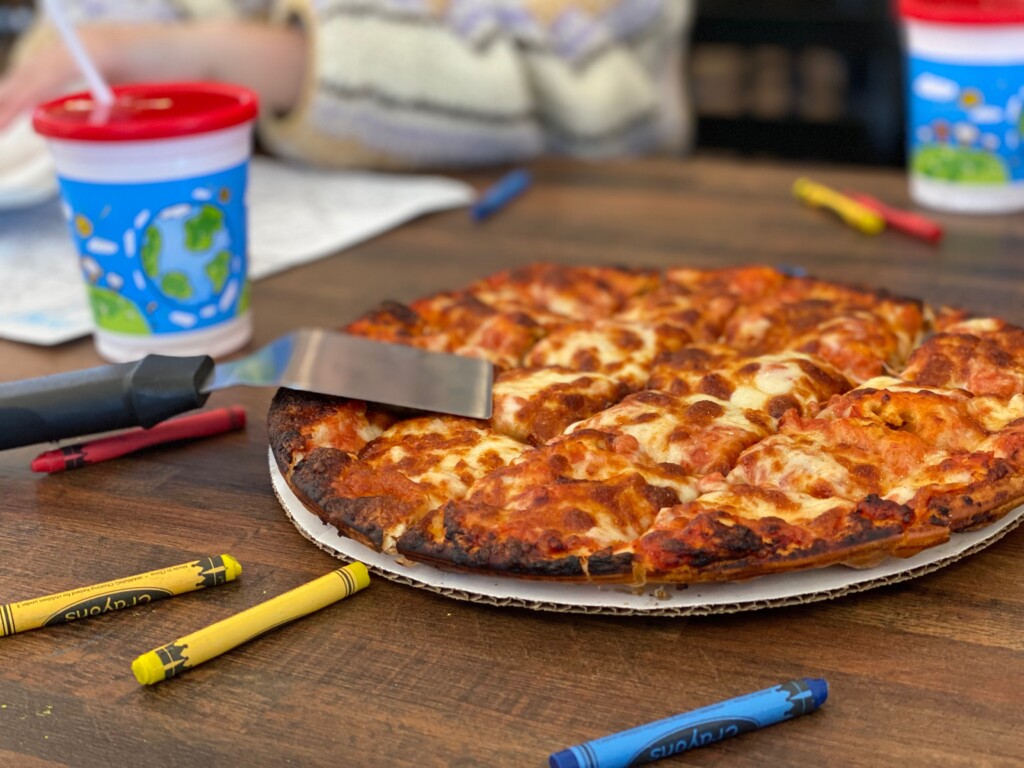 Each month, our 9-year-old resident foodie visits a different Charlotte-area restaurant that's kid-friendly—but not a kid-topia. He orders something he's never tried before and reports back with his recommendations for kids and their parents. Here is his review of The Crust Pizza in Parktowne Village.
What we ordered:
We got three different pizzas because we brought our friends with us. Mommy and Daddy got the big size (read: 16-inch) with meatballs ($21.49), the girls got the smaller size (read: 10-inch) with plain cheese ($11.99), and me and my friend Grant did the Build-Your-Own Pizza ($18.99) with meatballs, bacon, sausage, and basil. (Editor's note: each topping is an additional $2.50)
How it works:
You sit at a table in the dining room and the waitress takes your order. There's also a bar with a bunch of flatscreens on one side of the restaurant so you can watch sports and drink beer.
Why I liked it:
We got paper and crayons to color with while we waited for our food, but everything came out pretty fast. Also, it was fun to build our own pizza because you can get all your favorite toppings and not the ones you don't like. We named ours the Spencer-and-Grant Special.
What I didn't like:
Um, nothing? It's pizza, Mom.
What I tried for the first time:
The Spencer-and-Grant Special! It was amazing!
Why other kids should try it:
Because kids like pizza! If you don't like fancy toppings, the plain cheese is really good, and they cut it into small squares and give you a spatula so you can grab your own pieces. Plus, they have funny pictures on the walls of famous people with their pizza.
What I liked best:
Building my own pizza! Also, the crust was really good—not too thick and bread-y, but not too burned. I guess it's good they named it 'The Crust' huh?
Why parents will like it:
You can get whatever toppings you want, like peppers and mushrooms and stuff kids don't usually like. Also, you can order it and pick it up at the pick-up door, or just take home your leftovers in a big pizza box.
Why I would come back:
I want to build another pizza with all different toppings!