THE PINT-SIZED FOODIE: An introduction to Aliño Pizzeria
The latest from our kid food critic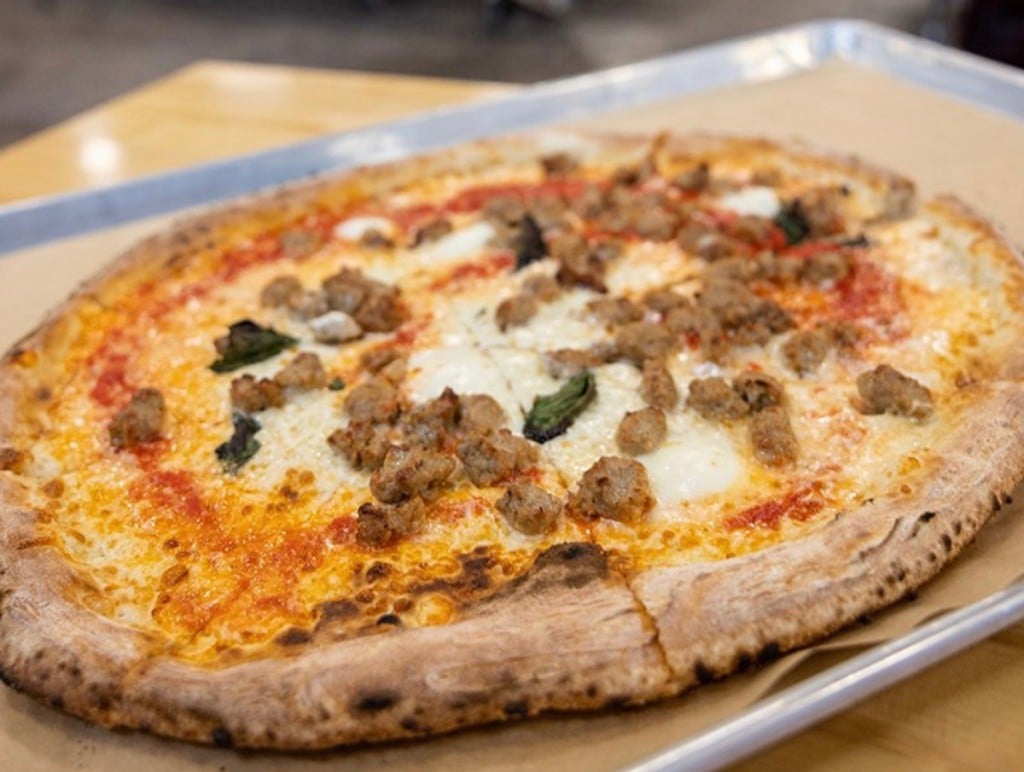 Each month, our 8-year-old resident foodie visits a different Charlotte-area restaurant that's kid-friendly—but not a kid-topia. He orders something he's never tried before and reports back with his recommendations for kids and their parents. Here is his review of Aliño Pizzeria in Mooresville:
What we ordered:
We had a bunch of friends with us so we got a lot of different pizzas and they were huuuuuge. I think there was a plain cheese (read: Margherita, $16) for the little kids, and Daddy ordered one with a lot of spicy meats (read: Milano, $22). J.J.'s dad got one with pepperoni (read: Sorrento, $19) and I think Jackson's family got one with sausage (read: Toscana, $19).
How it works:
You order at the counter and pick a juice box out of the fridge. Then they give you a number to take to your table. You can sit inside or outside on the picnic tables. We went outside to the picnic tables because me and my friends could run around and be noisy. They bring the pizza out to you with a bunch of paper plates and napkins and stuff.
Why I liked it:
The pizza slices were realllly big! And it came out super fast. Mommy was worried it would take forever since we had so many orders but it didn't at all! (Editor's Note: the wood fire oven cooks pizzas in 90 seconds.)
What I didn't like:
Um, nothing? I just wish it was closer to my house I guess.
What I tried for the first time:
What's that one with the spicy meat with the name I can't remember, Mommy? (Editor's Note: Milano) I really liked the crust so Daddy got me extra red sauce to dip it in.
Why other kids should try it:
Well, every kid I know likes pizza and this is suuuper fast which is good 'cuz kids hate waiting. Also, you can watch them pull the pizzas out of the big oven on that gi-normous spatula. Oh! And they have that Italian ice cream—what's it called again, Mommy? (read: gelato)
What I liked best:
Um…probably the pizza and that you can get ice cream in the same place.
Why parents will like it:
The pizza's really good, and kids can run around and make a mess outside and nobody really cares.
Why I would come back:
More pizza! —T.B.