The Battle for the Remote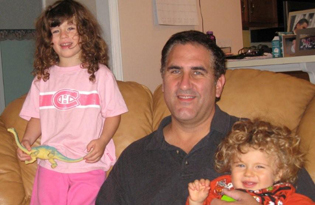 I thought I had left this all behind me. I am an adult male (at least in age), so why does it seem so hard for me to watch my TV shows? Why do my kids usually win the battle for the remote?
Don't get me wrong. Many of the cartoons and children's shows do an excellent job of not only entertaining, but teaching as well. The other day, after watching the "Bubble Guppies" talk about the solar system, Sage wanted to talk with me about the coldest planet (Neptune), biggest planet (Jupiter) and the planet that is – to quote her – "not too hot, not too cold, and not too burnt, but is just right." (Mars … kidding, Earth).  Meanwhile during an episode of "Super Why," when a character said goodbye, Brayden shook both arms and waived bye-bye. So I get it.
There are great shows on, but it seems like they are on 24-7, and many times the cartoons run opposite March Madness Basketball Games or the big NASCAR Race. Let's face it, I watch the games and not just recreationally, but for my profession. When I change the channel to sports, I tend to get a lot of crying, whining and complaining, and then I feel like the bad guy.
My children get plenty of outside time, so this is not a question of too much television, but rather what to watch when the television is on. I bet many of you have a similar problem. So I would like to ask you a question. Am I spoiling my kids if I let them watch their TV shows constantly, or am I being a bad parent if I don't let them watch? Feel free to email me your comments (brucesnyder01@gmail.com) and we'll print some of them in a future column. As for right now, this month's column is finished and the kids have just gone to sleep. I think I'll check out the end of the game. That is, if my wife is done watching the "Real Housewives."
Bruce Snyder is a longtime sports newscaster, and dad to Sage, 5, and Brayden, 2.