Teen Talk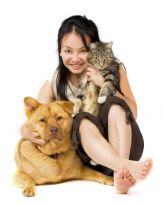 What do teens say about . . .
AIDS*
Two decades after the federal government mandated in-school instruction on the life-threatening virus, American high schoolers responded to a survey:
4% don't believe AIDS can be spread through sexual intercourse.
87% believe that AIDS is mostly a problem for homosexual males, African Americans and women.
36% believe that AIDS is an international issue, not an American issue.
19% believe AIDS can be spread through casual contact.
* From a March 2007 Weekly Reader Research poll of 1,000 students in grades 9 through 12. www.weeklyreaderresearch.com.
Social Networking
According to a PEW study, teen girls ages 15-17 are the most avid users of social networking sites (70%).
55% of all online American youths aged 12-17 use social networking sites
55% of teens on social networking sites have created profiles.
48% of teens say they visit social networking sites at least daily.
72% use social networking to make plans with friends.
85% of social networking teens say they use MySpace most often.
* From a January 2007 Pew Internet Study. To find out more, go to http://www.pewinternet.org/PPF/r/198/report_display.asp
A Tween-Friendly Cell Phone
Kajeet created the first pay-as-you-go cell phone service just for tweens. This is no "kiddie" phone. Teens can add ringtones, pictures, text messages, games and more all from an easy online interface. The Web is also where parents monitor call activity and add dollars (or additional phones) to the plan with ease. No long-term contracts. No termination fees. Designed by three dads who wanted to bring technology to their kids while keeping them safe — it's a good solution for families contemplating a cell phone for the kids. Find out more at www.kajeet.com or call 866-4kajeet.
Top Teen Reads
Suggestions from the helpful staff at The Loft at ImaginOn and Charlotte Reads.
Quick reads (200 pages or less)
"Invisible," by Pete Hautman
"Dead Girls Don't Write Letters," by Gail Giles
For the guys…
"Everlost," by Neal Shusterman
"This Side of Paradise," by Steven L. Layne
For the girls…
"Nancy Drew: All New Girl Detective Series," by Caroline Keene
"Dramarama," by E. Lockhart
African-American teens…
"November Blues," by Sharon Draper
"Keysha's Drama," by Earl Sewell
Religion and teens
"Salome," by Beatrice Gormley
"Does My Head Look Big in This," by Randa Abdel-Fattah
And check out your local library for more fascinating books and suggested reading for teens and tweens or log on to www.imaginon.org or www.charlottereads.org.
Teen Acne
According to Richard Antaya, M.D., director of pediatric dermatology at the Yale School of Medicine, not all adolescent acne is created equal — teenage boys and young men tend to have more severe, longer-lasting acne problems than girls. How can parents help teen boys who struggle with acne?
• Be Realistic — A survey reveals one in four teen boys only washes his face in the shower. ". . . look for products that fit in with his habits," says Antaya.
• Be Patient — Acne medications are designed to prevent future outbreaks, not to make a current one disappear. Allow two to three months to decide if a product is working or not.
Compiled by Eve White