Teddy Bear Breakfast Celebrates the Young Child
Dance, sing, play and eat to support Smart Start of Mecklenburg County.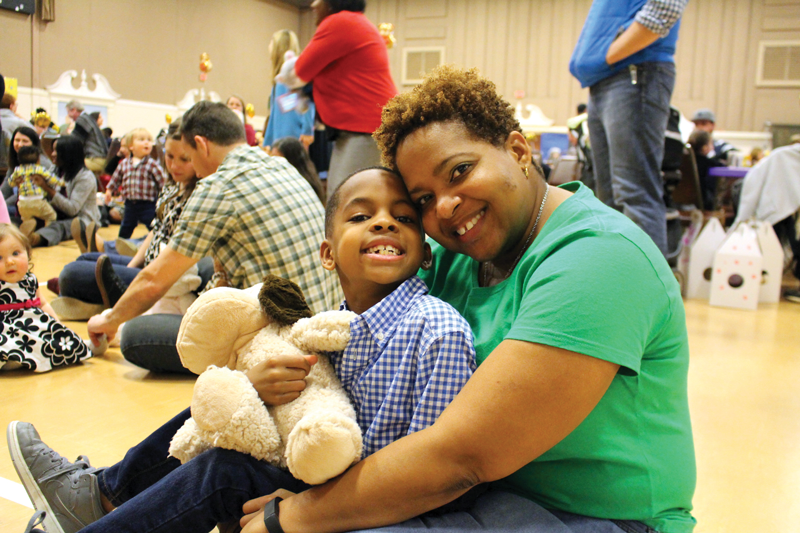 Live music, dance performances, a special story time and full tummies are the things that make the annual Teddy Bear Breakfast special for children ages birth to 5. Hosted by Smart Start of Mecklenburg County, the high-energy event happens March 16 from 9-11 a.m. at Holy Trinity Greek Orthodox Church on East Boulevard.
This year's breakfast includes storytelling by Darius Smalls, a ballet performance to music from "Cinderella" by Charlotte School of Dance, and a dance party with DJ Myranda Pugh. Children can take a picture with Brandy the Marvelous Mini Horse and use photo props in the selfie booth. Each child takes home a Teddy bear or stuffed animal dressed in a tutu or superhero garb.
Proceeds from the event support Smart Start of Mecklenburg County programs. The goal of Smart Start is to ensure all people involved in the lives of a young child — that's families, teachers, doctors and caregivers — have what's needed for healthy growth and development.
---
"We want every child in the community to enter kindergarten with the tools they need for school and life-long success," says Lee Henderson, program director for Smart Start of Mecklenburg County.
Tickets are $25 for adults and $12 for children, which includes a breakfast buffet. Purchase individual tickets, or a table that seats you and up to eight guests for $200. There also is a silent auction for adults and a live raffle for children (raffle tickets are $2 each).
Michele Huggins is the editor of Charlotte Parent magazine.