Teaching Children to Spend Wisely Online and Elsewhere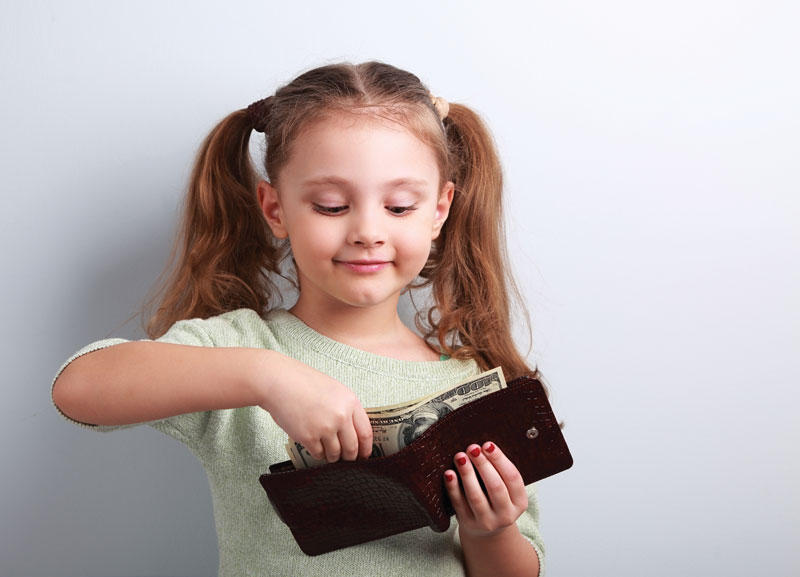 What's the best way to raise kids who spend money wisely? Most experts recommend finding teachable moments. Many of these can occur during the holidays, when your children may receive unexpected gifts of cash or discover, to their dismay, that they've overspent on gifts.
Like other life lessons, good money management is increasingly being learned online. One study from asset management firm Piper Jaffrey found that teens increasingly prefer to shop online rather than at the local mall, and that many prefer to spend on experiences such as food, entertainment and games rather than possessions. Here are some basic questions kids should learn to ask themselves before making a purchase.
What can you afford? Before shopping anywhere, children need to have a rudimentary understanding of budgets. First, what are their sources of income? An allowance? A part-time job? Gifts? Handouts from parents? Second, what does that money need to cover? Talk often about how you differentiate needs from wants.
Some experts recommend setting up envelopes or piggy banks for younger children so they can actually see what they have available for essential everyday expenses (lunch money) and what they are setting aside for short-term goals (clothes or video games), long-term goals (a car or college fund) and charitable giving. Older kids may want to use an app like Mint to do the same thing.
What's a fair price? Even if your kids don't make online purchases, encourage them to use apps like RedLaser, ShopSavvy and ScanLife to get a feel for what things products should cost. Teach children to hold out for sales whenever possible. If nothing else, delaying a purchase is a good way to avoid impulsive buying. Suggest that they look for coupons and discount codes from apps like RetailMeNot, Honey, Slickdeals or Coupons.com. Remind them that when shopping online, they should factor in shipping costs as well as sales tax.
Whom should you trust? Teach your child not to make an online purchase by clicking on ads or links in emails. In addition to putting devices at risk for malware, such links often lead to unreliable or unsafe sites. Before doing business with anyone online, be sure the business has a physical address and phone number for customer service. Teach your child to look for "https" in the website address and the tiny lock showing that personal information will be properly encrypted.
How should you pay? For kids learning to shop, cash has real advantages if only because, when it's gone, it's gone. Online, of course, that isn't an option, so you'll have to give your child access to some sort of electronic payment system. A credit card is safer than a debit card. If fraud occurs, the credit company can limit your losses to $50 as long as you promptly report the problem. If a debit card is compromised, thieves have direct access to that bank account. Many families designate one credit card for all online purchases so it's easier to review purchases and confirm that they are legitimate. To give a child slightly more autonomy, consider a single-use credit card with a set spending limit.
How can you protect yourself? Teach children to never shop on a computer used by the public, and to avoid using public Wi-Fi. Install updates on computers and phones because they often correct flaws in security. If you make purchases from your phone, use your data plan instead of Wi-Fi. Also, be sure to log out of your account after completing a purchase. Offline, teach kids to keep their wallets in a safe place and not to flash cash in public.
Carolyn Jabs is the author of "Cooperative Wisdom: Bringing People Together When Things Fall Apart," a book that describes how to address conflict in families, schools and communities. Visit cooperativewisdom.org for more information.