Teacher Talk: Saving for College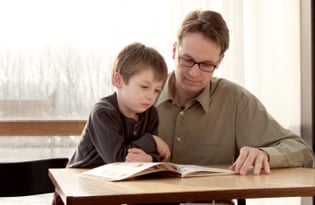 Q. What is a 529 plan? I have heard people talking about it as a good way to save for children's college education.
– Thinking Ahead
A. A 529 plan is a great way to save for your children's education. Grandparents, relatives and friends can also contribute to a plan. There are two types of 529 plans: prepaid tuition plans and savings plans. The prepaid plans let you pay at today's rates for future tuition. For example, if you buy a year's tuition now at a state college, it will pay for a year's tuition when your child is in college, even if the tuition rate has doubled. Typically, college savings plans build by investing in mutual funds.
Every state has a 529 plan, but not all offer both types of plans. Prepaid plans are administered by states and other organizations; however, savings plans are only administered by states.
You definitely should investigate 529 plans, as all withdrawals are exempt from federal taxes, and many are exempt from state taxes. You can purchase plans from any state, but your own state plan may offer the advantage of matching grants and scholarships as well as exemption from state financial aid calculations.
Before choosing a 529 plan, it's important to do considerable research. You especially need to know the advantages and disadvantages of each plan. Be sure to study carefully the tax implications of both plans. You can find ratings of the various state savings plans at several websites, including www.finaid.org and www.collegesavings.org.
Q. How can I tell if my child is really reading on grade level? Everything seems to be going along all right for him in third grade.
– Curious
A. First of all, your child's report card should indicate if he is reading on grade level. And it will also tell you how well he is reading on grade level. A visit to your child's classroom during reading time will give you an added picture of how well he is doing compared to his classmates. Plus, a chat with his teacher should make it clear to you how well he is reading.
You can do an informal reading test by having him read a passage of a current assignment in a grade-level reader. If he doesn't make more than five errors per 100 words, you can be fairly confident that he's reading on grade level. You can also find out if his reading skills are developing appropriately by visiting the Reading Rockets website at www.readingrockets.org/article/162. This website also has information on other grade levels.
And here is one more important determiner of his reading skills – if he truly enjoys reading and frequently has his nose in a book, things are probably fine.
Incidentally, you are right to be concerned about whether or not your third grader is reading on grade level. Children who are not reading on grade level at the end of this year are likely to face considerable difficulty in fourth grade and beyond when reading shifts to comprehension of material.
Q. Are there textbook aids that will offer my child extra help?
– Need Extra Help
A. Schools are now looking for textbooks that provide students with additional help for their studies. There are textbooks that have CD recordings of the material. A recording can be downloaded to a computer so students can read the material as they listen to it being read. It can even be downloaded to an iPod. This is very helpful for weak readers who aren't comfortable reading textbooks above their reading level. Some textbooks are also linked to a companion website.
If you look in the front of your children's textbooks, you may find a section that lists aids that can be purchased. This can include extra quizzes, exercises, workbooks and CDs. Also, some will list helpful websites or other beneficial resources.
In addition, most textbooks now have available for teachers extra materials for special-needs children – gifted, learning disabled or English as a second language students. They present the textbook material in a way most beneficial to these students.
Don't ignore the extra aids that are already in your children's textbooks. Students often find running glossaries, chapter-review exercises, boldfaced terms, discussion questions and self-tests to be helpful.