Teacher Talk: Home Schooling Laws and Skills Testing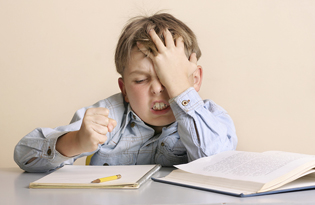 Q. My sister is home schooling her 10-year-old son. It seems to me he knows far less than my child, who is the same age. My nephew has never been taught how to do division, and he rarely does any work in social studies. Fortunately, he seems to be a good reader. Are there any laws that make sure home-schooled children receive a good education? Shouldn't my nephew be taking standardized tests?
– Very Worried
A. Individual states have their own laws on home schooling. And these laws definitely are not the same for each state. Some spell out in great detail what must be taught, and states even may ask for documentation that subjects are being taught. Other states list a few subjects or have no specific requirements. State laws also vary on the issue of standardized tests. Discover the legal requirements that must be met by home-schooling families through the Home School Legal Defense Association (www.hslda.org).
In North Carolina, families can learn more about home schooling at www.ncdnpe.org, and families in S.C. can go to www.carolinahomeschooler.com.
Q. My husband is looking for another job, and we may be relocating to Georgia or Florida. Our daughter will be in fifth grade next year. Where can we find the best information regarding schools in the city where we plan to live?
– On the Move
A. Begin by going to the state's Department of Education website. There, you can enter the type of school you are seeking, in such categories as general location, schools of excellence, size of school, class size and student achievement. Schools that fit your basic parameters will be listed. Then you can click on different schools and compare them with regard to teacher quality, school safety and environment, and access to technology. On some state websites, the search for schools often is organized by city, county or school district. These sites also may tell you how to contact private schools.
For more information, be sure to visit the websites of the local school systems that interest you. Look for important factors, such as the breadth of academic and extracurricular offerings and school leadership. Finally, there is no substitute for visiting the schools where you are seriously considering enrolling your daughter to see the actual buildings and to absorb the atmosphere of the school. And, in your case, there is one additional consideration. In many school districts, children leave elementary school at the fifth or sixth grade level to attend middle school, while others offer K-8 schools. You'll want to consider the school configuration that you want for your child.
Q. My daughter starts kindergarten in the fall. She is reading at a late first grade/early second grade level, and her math skills are similar. Do I let the teacher know this at the beginning of the year and ask for extension activities or just do nothing? I don't want to be labeled "one of those parents," but I want to make sure there are opportunities for her to be challenged.
– Uncertain
A. Typically, your child's kindergarten teacher should be given the chance to identify her academic abilities. However, as you may want to find a more challenging kindergarten program, you need to do some investigating now. Contact the school and arrange for an appointment to talk with a kindergarten teacher or administrator. Ask what provisions the school has in place for students who are one to two years above grade level in reading and math. Your daughter is definitely not the first child to have entered this kindergarten and been capable of working above grade level.
Remember, you also can provide some of the academic stimulus your daughter needs by enrolling her in outside of school programs that challenge her. Don't get so focused on reading and math that you forget other academic areas, such as music, art, science or foreign languages. Your daughter is constantly learning from her entire environment; don't just limit her to reading and math.