Take the Summer Break Challenge with Charlotte Mecklenburg Library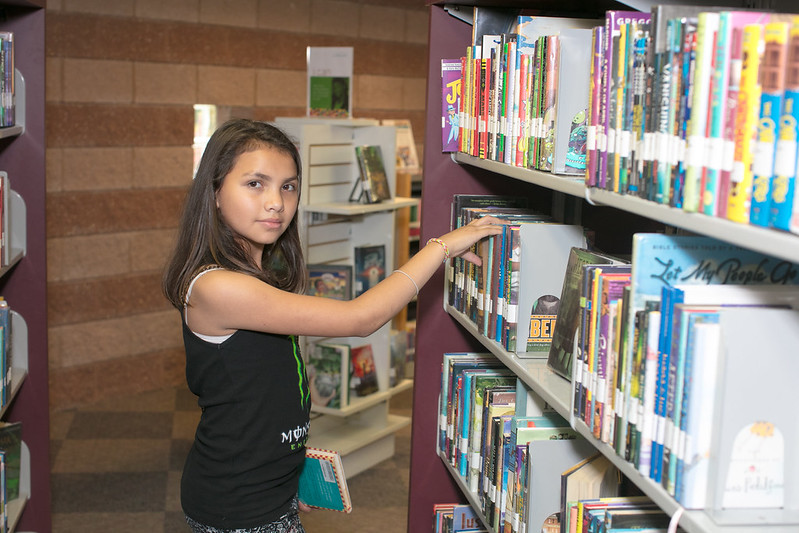 Charlotte Mecklenburg Library encourages reading and learning all year long. The summer months, when students take a break from school, are critical to expanded learning.
In fact, summertime poses the most academic risk because students without access to summer learning opportunities can fall behind their peers, creating an achievement gap that is hard to close.
To keep kids on track with important matters such as literacy and physical activity, the Library offers Summer Break, its annual summer learning program that encourages children to read, learn and explore.
What is the Summer Break challenge?
Summer Break encourages participants of all ages – children, teens, and adults – to read 25 minutes per day and engage in additional learning activities such as writing, creating, playing, exploring, and giving.
Participants can create a free online account (or log in to an existing Beanstack account from last year) to track reading time, learning, and leisure activities during the duration of the program. As they track their activities online, they collect virtual badges and incentives.
Summer Break participants complete the program after reading 15 hours OR by reading at least 10 hours and completing five learning activities.
How to register for the Summer Break challenge
The Library's Summer Break runs June 7–August 14, 2021. The Library offers early registration to give students a headstart at signing up before school is out. Pre-registration begins Monday, May 17, 2021.
Sign up for Summer Break and get a coupon for a free Jr. Frosty from Wendy's. Click here to sign up!
When you register for one of the online Library programs, you can earn minutes toward activities all month long. Discover reading lists and plenty of enriching ideas and activities for the entire family. Click here to access online Library programming.
Still have questions about Summer Break? View the frequently asked questions page.
The 2021 Summer Break program is brought to you by Charlotte Mecklenburg Library. Additional support comes from Wendy's and the Charlotte Mecklenburg Library Foundation with Spanish translations sponsored by Norsan Media.