Summer Fun to Build Brain Power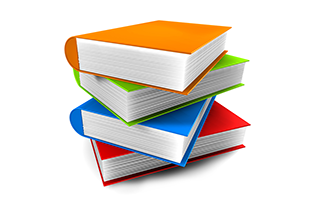 Your goal is for your children to have a happy and healthy summer. Based on the fact that children in grades K-12 are gaining more weight and falling further behind in learning during the summer, consider these tips to keep them learning and their minds — and bodies — active.
Do's for a Productive Summer
• Bring your children up to grade level in every subject through your efforts or outside help.
• Have a daily family reading half-hour where everyone gathers in one room and reads. No discussion is necessary. It can be fun if several family members read the same books and magazines and talk about them. For example, think of the different perspectives you and your children might have on articles in "People."
• Make summer a skill-building time for such non-academic activities as sports, music, dance, cooking, knitting, photography and whatever else interests your children. Gaining skills in these areas can help children build confidence in their abilities. This is especially important if your children are not academic superstars.
• Have a variety of family-oriented activities such as weekend hikes or biking outings, game nights, picnics, visits to historical sights and colleges, and attendance at sporting events and musical performances.
• Have daily household jobs for each child who can contribute meaningfully to the running of the house.
Don'ts for a Productive Summer
• Don't let them spend too much of their time on media entertainment, including TV, video games, Facebook and Twitter.
• Don't let them avoid fairly vigorous daily physical activity.
• Don't let them eat a steady diet of unhealthy foods.
App Alert: Laser Pegs
A new virtual construction app for the iPad based on the Laser Pegs building set empowers kids to design structures in 3D and learn creative abstract thinking, problem-solving, math skills and pattern recognition. It also helps improve hand-eye coordination. Free; available for iPad version 5.0 or later. Learn more at laserpegs.com.
Summer Reading
Keep them reading this summer with Charlotte Mecklenburg Library's summer reading program. All ages, including adults, can sign up for the online reading log and find suggestions by age for great summer books. Be sure to check the library website for exciting kick-off events happening in early June at branches throughout the area. cmlibrary.org/summerread.
Tip: Let older children help plan your vacation route. Using maps to calculate miles and distance builds geography and math skills.