Stop the Black Friday Madness
A less-stress approach to kick-off of the holiday season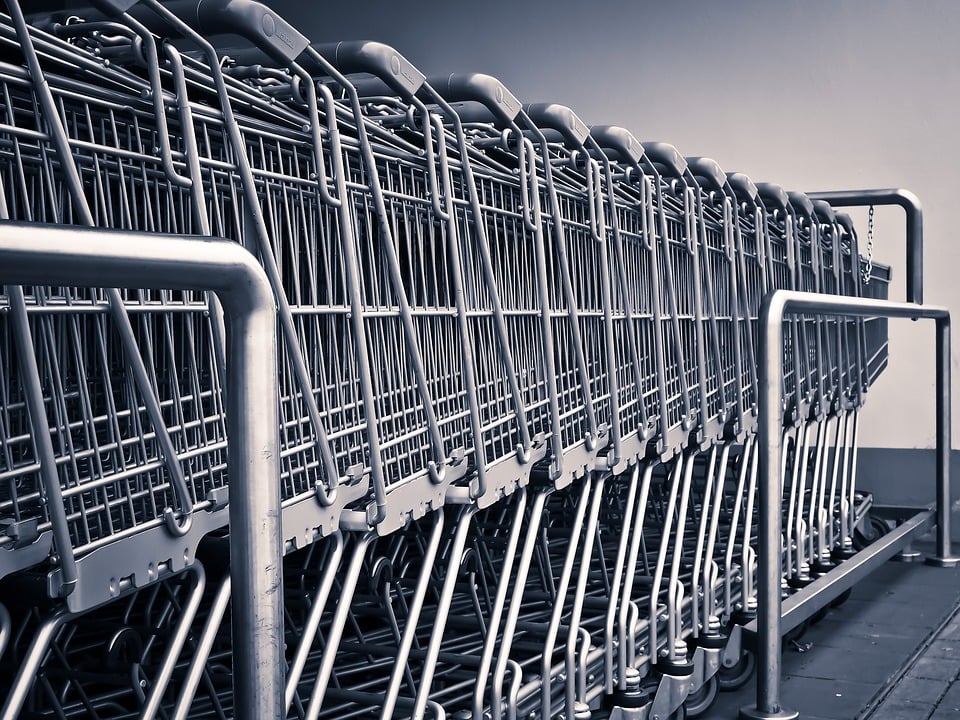 When Black Friday hits each year, it marks the unofficial start of the holiday season and kicks a shopping frenzy into high gear. On this day, in particular, the insanity starts in the parking lot, where everyone fights for a spot in the overcrowded lot. It continues with the line of sleep-deprived shoppers snaking around the store's entrance at 5 a.m., all hoping to be lucky enough to snag an early-bird sale. Sometimes it leads to a tussle with frantic bargain-hunters scuffling over a limited supply of rock-bottom-priced electronics. Stories of out-of-control shoppers' rage occasionally end up on the nightly news. But there's another way.
Instead of hopping into the Black Friday fray, take it down a notch. This year, adopt a less-stress approach to Black Friday that allows you to calmly kick-off the holiday season and still enjoy great deals without being pulled into the madness. Follow these "do's and don'ts" to lessen the stress of Black Friday.
DON'T spend your precious Thanksgiving camped out at a store trying to stake your place in line. Years from now, do you really want your family memory to focus on that one Thanksgiving when you snagged a digital camera for half-price at that early bird sale?
DO adopt Thanksgiving traditions that bring your family together like picking out your favorite float in the Macy's Parade on TV, roasting chestnuts in the oven for a pre-dinner snack, playing board games while the turkey's cooking or heading out to the backyard after dinner for your annual Turkey Bowl touch football game.
DON'T subscribe to the "must-have" mentality. You feed into the frenzy if you think you cannot come home empty-handed.
DO recognize the difference between a gift someone truly needs (like a new pair of shoes to replace the pair that no longer fits) and a gift someone simply wants (like the hot, just-released video game).
DON'T head out early. Yes, may miss some of those 5 a.m. door-buster deals. Or will you? Many stores now offer online deals that rival those early-bird, in-store deals, so you're not necessarily missing out. Check the online deals late in the evening, well after you've enjoyed your Thanksgiving dinner, and first thing on Black Friday morning.
DO sleep in. Create a new Black Friday tradition where you meet a friend for coffee in the morning. Catch up over breakfast so you're relaxed and ready to enjoy the day, rather than sleep-deprived and rushed. Plus, by popping into a store midmorning, you skip the door-buster madness. Instead, you're greeted with plenty of available parking spaces; more relaxed, thinned-out crowds; and employees who actually have time to help you.
DON'T go out without a plan. You don't want to waste time on traffic-clogged roads because you're zigzagging across town from one far-away store to another.
DO have a strategy. Map out your day so you're visiting a cluster of stores near each other, whether it's a mall, shopping outlet or a string of big-box stores in the same part of town.
DON'T go it alone, trying to hunt for all the bargains on your own.
DO enlist help. Partner up with your spouse to divvy the shopping duties, with one of you at home shopping online while the other hits the local stores. Or team up with the friend you met for breakfast to share the best deals you're both seeking. For example, maybe you scour the best digital camcorder deals while she searches for those one-day-only bargains on the hot new toy of the season.
Lisa Beach is a freelance writer, humorist and recovering home-school mom who lived to write about it. Visit her humor blog at tweeniormoments.com.