Stocking Stuffers for the Whole Family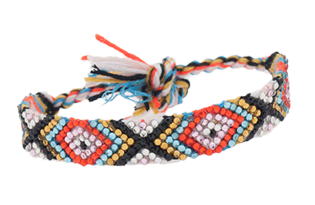 If you are that gift giver always on the hunt for something totally unique, whether you are shopping for a little boy or girl, your husband or wife (or yourself!), we've got you covered with this holiday stocking stuffer gift guide for the entire family.

1. Cool Ts for Boys and Girls
From Star Wars and Marvel Comics for the boys to hearts, fuzzy animals, sparkle for the girls, these current and vintage looking Ts your children will love, and yes, you might be caught trying to wear. Laugh, Dream, Dance T-shirt, $40. Wonder Woman raglan, $42. junkfoodclothing.com.
2. Color Blocking Gloves for Mom
For the multitasking mama on the go, practicality and fashion come together this season with Nic + Zoe's colorful, mid-length gloves designed with the ability to use a touch screen smart phone or tablet. Offered in three mixes of color blocking. $78, nicandzoe.com.
3. Socks Can Be Fun
Boasting bright colors and fun patterns, Living Royal's super cool and quirky patterned socks for adults and kids are all the rage. Frankies on the Park socks, $8, frankiesonthepark.com.
4. Friendship Forever
Lucky Magazine says: "If June Carter Cash, Tony Duquette and Tom Binns had a baby, the result would be these crazy-lavish friendship bracelets from Doloris Petunia. They're unlike anything we've seen and all one-of-a-kind too." Doloris Petunia friendship bracelet, $35, dolorispetunia.com.
5. For Dearest Dad
TOKYObay Obi Watch Roll is a hand-crafted, Italian leather case that can be used to store up to six watches. Made in San Francisco, this case has been designed to hold wrist watches and pocket watches, and then rolls up for easy transport. Obi Watch Roll; $90, tokyobayinc.com.