Solo Summer With Kids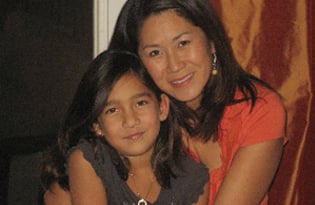 Unless you're a teacher and have the summer off, you're most likely dreading the next 10-12 weeks. For single parents, summertime often means juggling work schedules, child care and camps for the kids; comparing vacation calendars with the other parent; and finding the time and money to enjoy a little personal vacation time.
Here are some tips to help make the summer months a little simpler and less of a headache.
1. Follow the court order, if you have one. If you are co-parenting, you probably have a court order that was part of your divorce decree or legitimation document that outlines how summertime schedules are to be handled. Follow this first. If it says you must split the summer schedule with the other parent, does it say which specific weeks you have or does it say you must talk about your choice of weeks by a certain date (May 30th each year, for example)? Whatever it says, be sure to follow it to be in compliance with the order, unless you and the other parent can agree otherwise. If you make another agreement outside of the court order, you may want to consider putting it in writing just to be sure there are no misunderstandings.
2. Schedule a meeting with their other parent. Even if you have a court order in place, chances are you still need to discuss details with the other parent in order to finalize plans. Instead of sending texts and e-mails that tend to be impersonal and spontaneous, schedule a phone or face-to-face meeting to talk about the summertime schedule. Set the meeting up at least a week in advance so you both have the chance to look over your calendars and consult with your employers, respective spouses, child care providers, etc.
3. Investigate child care options. You may have to do this before your meeting with the other parent, or depending on your court ordered arrangement, it may be more practical to wait until you finalize with the other parent regarding which weeks you will be responsible for child care. Every situation is a little bit different, but there are a variety of day camps available that give kids of all ages educational experiences in a fun and active way. Camps that are run by local recreation departments tend to be affordable and convenient. Also, check out the local Boys and Girls Clubs for child-care options, especially for older children. You may want to hire a responsible teenager or college student to provide child care in your home for days when camps are not available. Be sure to check their references thoroughly.
4. Plan vacation time with your kids. Don't forget to make vacation plans with the kids, even if it can only be for a weekend or in the evenings. Summertime is a magical period for children. It doesn't have to be expensive — regardless of how stressed you are financially and emotionally, your kids are only this age for a very short time, and you are building memories with them that will last a lifetime. They won't care that you didn't go to Hawaii for two weeks, but they definitely will remember that weekend camping trip you took in the mountains when you ate hot dogs and beans all weekend, or the week when every night after work, you went to the movies, the library, the ice cream shop, the local concert on the city square, or the zoo. Sit down with them and plan a week or two of special events or a weekend trip to a local venue. Make a big deal of it and they will get excited, especially if they get to help in the planning!
5. Squeeze in a vacation for yourself. Be sure to schedule some personal downtime when you don't have the kids with you. Plan a weekend away with a friend, buy concert tickets to your favorite band, or, if you are totally broke, drive to different parks in your area and picnic in the beauty of nature while listening to music or chatting with a friend. Hang out at a lake or stream near you and learn to fish, canoe, or bird watch. There are endless ideas if you simply look for them. Summer is a great time to get away from the day-to-day stresses of life, enjoy warm weather, and connect with friends or family. Being a single parent is a full-time stressful job on top of the one you probably already have. Planning time for yourself away from the kids is as vital as vacation time away from your other job. Take it!
Diane Chambers Shearer is a licensed marriage and family therapist, divorce mediator, and parent educator in Atlanta. She is author of "Solo Parenting: Raising Strong and Happy Families" (Fairview Press, 1997) and publishes The Peaceful Co-Parent, a quarterly newsletter for divorce parents. Call 770-985-2201 or visit www.dianeshearer.com.