Social Skills: How groups can help children thrive in their community
A look into how social skills groups can improve a child's life by improving their social awareness through activities they love.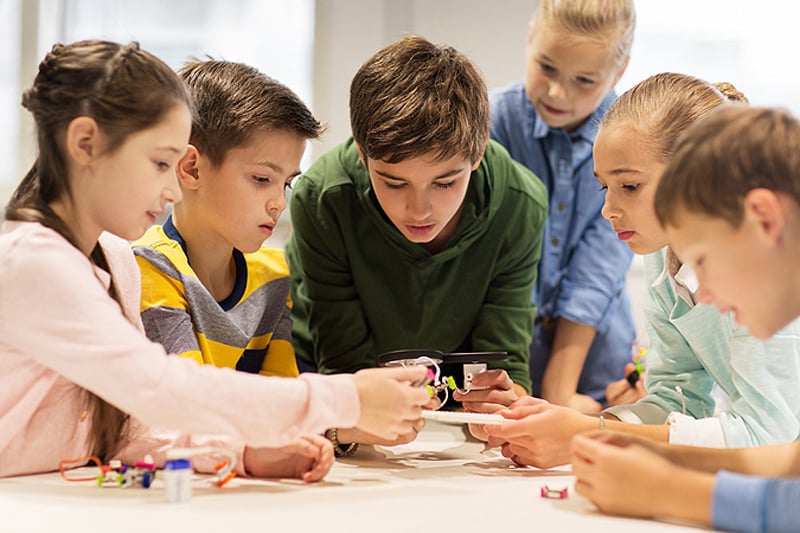 From early childhood, social relationships play a huge part in how well and how much a person learns. Changes in friendships throughout a child's life especially during a child's adolescent years can determine whether or not if they will be successful academically or not down the road.
Defining Social Skills
In simple terms, social skills are how we interact with others in what we say and do. These skills are also how we can make and keep friends. Social skills are used in how we collaborate with others; act in various social situations and knowing what makes good choices. The five most recognized social skills are; basic communication, empathy and rapport, interpersonal, problem-solving and accountability. If your child has strong social skills, then those skills can help them to become more confident, happier and more socially fluent. If your child lacks these acquired social skills, it could cause anxiety, depression or aggressive behaviors, as well as peer rejection.
Most children acquire these skills in their everyday lives, but when a child does not automatically acquire appropriate social skills, an intervention can be important. Many kids today show delayed social awareness which may be due to technological changes. If your child struggles with these skills, a social skills group can help.
What is a social skills group?
These groups are led by an adult(s) who teaches kids how to interact with peers of the same age. These adults can help kids learn basic communication skills like starting conversations, friendship building and problem-solving, as well as more advanced skills like emotional and social awareness.
A social skills group will guide kids through activities or exercises to help them learn the necessary skills to deal with whatever social challenge they may face currently or in the future. The majority of these groups meet weekly to give kids a chance to role-play, practice social skills and receive appropriate feedback on how well they are doing.
The benefits of social skills groups are they allow kids the opportunity to learn these important skills that they will use for the rest of their lives.
Being able to greet others
Starting conversations
Being able to respond to others appropriately
Being able to maintain conversations
Sharing and taking turns
Assertiveness
Problem-solving and conflict management/resolution
Accepting accountability
Learning these skills can be a fun and exciting experience for kids that have a deficient in one or more of these areas. Increased social awareness correlates to increased job satisfaction, a more focused college or work transition, and increased happiness.
Parents can find various types of social skills groups in their local area that can meet the needs of their child. Groups can be targeted to certain activities like STEM, yoga, animal-assisted, and play-based. As well as groups that are set up to explore the community while learning and specific groups where parents are required to participate with their child. Groups like these integrate activities that kids find enjoyable and are familiar with, making the process of learning social skills fun, exciting, and a place where they can be themselves while meeting others just like them.
Robert Baker is a Licensed Professional Counselor Associate in North Carolina (LPCA) as well as a National Certified Counselor (NCC) that specializes in working with children ages 7-13 with social difficulties, ADHD, anxiety, behavioral issues, life adjustments, and parenting.
For more information on how I can help your child improve their social skills visit us at https://dandelionfamilycounseling.com/
For support and to make more connections within the Charlotte area, consider joining this private Facebook group Special Friends Connection —Charlotte Area.