Sip and Shop at Not Your Mom's Pop-Up Shop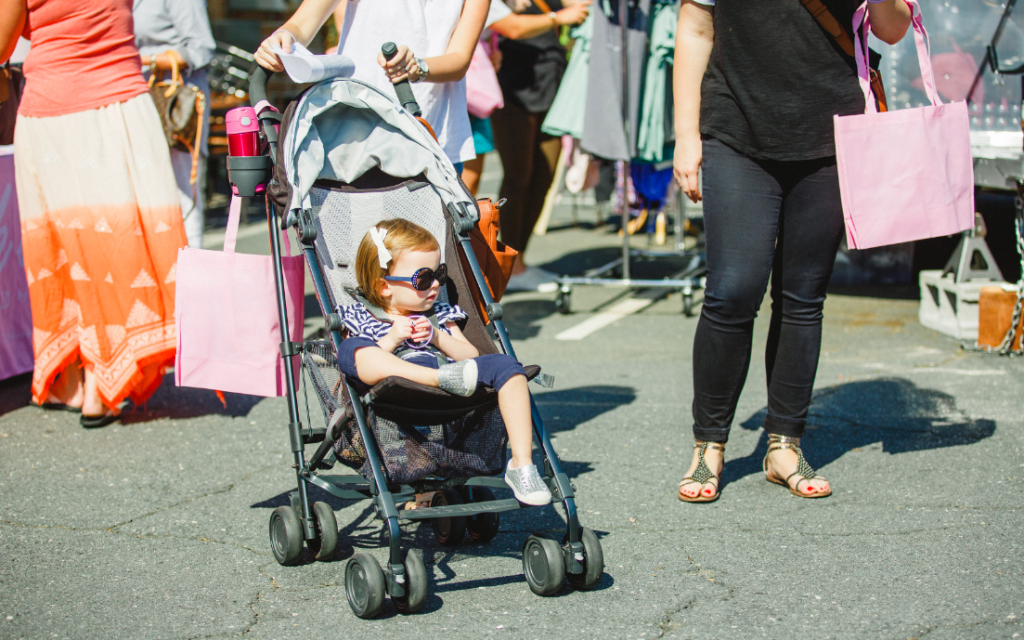 Whether you are a mom, sister, aunt, grandmom or just someone who enjoys shopping local, clear a spot on your calendar next Friday (Sept. 29) for some shopping with friends at the Not Your Mom's Pop-Up Shop brought to you by Charlotte Parent and Girl Tribe Co. The event includes more than 35 local, women-owned businesses and is sponsored by Lineberger Orthodontics.
The event takes place at Lenny Boy Brewing Co. from 11 a.m.-5 p.m. The first 50 people get a free mimosa to sip while they shop. In addition to shopping boutique fashion for babies to adults, plus jewelry and accessories, Pure Wax and Beaute Bar will have a brow bar on site, and you can get a special braid at The Daily Details Beauty Bar. You can see the list of vendors on the Not Your Mom's Pop-Up Shop Facebook event page.
Make it a an afternoon playdate with your mom friends or bring the kids (strollers are OK). Hamm it Up Face Painting will offer face painting, and chunky glitter for moms and teens. King of Pops and A Bao Time food truck will also be on site if you want to grab some lunch.
---
Whether it's getting a jump on your holiday shopping, treating yourself to an afternoon out with friends, or just popping by for a long lunch, we hope to see you there!