September Events Support National Childhood Cancer Awareness Events
Run, walk, have a cookie sale or drink a local brew to help support pediatric cancer research.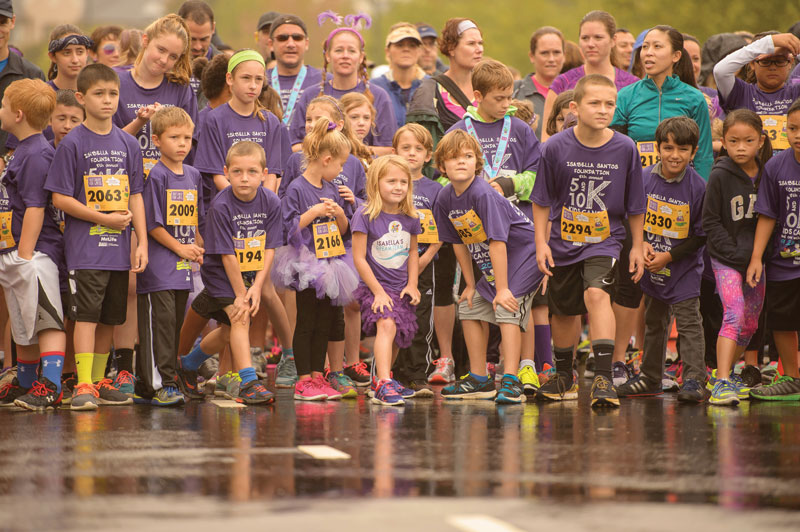 September is National Childhood Cancer Awareness Month. Pediatric cancer research gets so little funding compared to other "adult" cancers like breast and lung cancers — 4 percent of the annual $5 billion budget at the National Cancer Institute.
If you've been looking for an excuse to explore some of Charlotte's new breweries, book a babysitter for a night out Sept. 9-11, as a list of local breweries will be donating a portion of proceeds to Cookies for Kids' Cancer throughout the weekend as a part of Brews 4 Kids. Participating breweries include Sycamore Brewing, Triple C Brewing Company, Birdsong Brewing Co., Legion Brewing and Wooden Robot Brewery and Three Spirits Brewery.
Lace up your running shoes and join hundreds of other Charlotte families as they race to raise money for neuroblastoma research at the Isabella Santos Foundation Fun Run, 5K and 10K Sept. 24. There is also a Kids Zone with face painting, crafts and activities, plus a raffle and silent auction, including beauty/spa packages, sporting events, date night outs, vacations and jewelry.
Children can be a part of the Cookies' for Kids Cancer fundraising action throughout the month as part of the 50 States Challenge. Throughout the month children and families are encouraged to host any kind of event to raise money to support childhood cancer research. Consider a bake sale or lemonade stand. Have a September birthday? Ask friends to donate money in lieu of gifts. Or order a pair of the Cookies for Kids' Cancer Asics tennis shoes. For each pair sold, $10 is donated to CFCK research. We all can use a new pair of shoes!