"SCREENAGERS" Taps Into Family Life in the Digital Age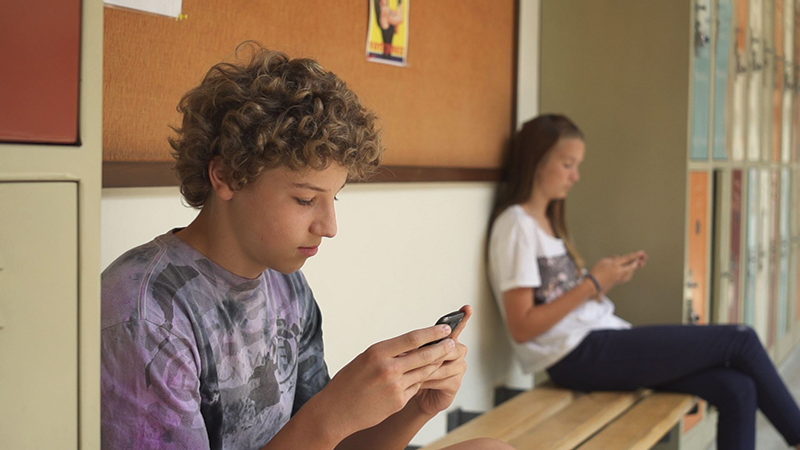 "Screenagers: Growing Up in The Digital Age" is the first feature documentary to explore the impact of screen technology on kids, and is selling out with audiences across the country. A public screening of the documentary is happening May 7, 7-9 p.m., at Hope Community Church.
Physician and filmmaker, Delaney Ruston decided to make "Screenagers" when she found herself in a constant struggle with her two kids about screen time. Ruston felt guilty and confused, not sure what limits were best, especially around mobile phones, social media, gaming, and how to monitor online homework. Ruston turned the camera on her own family and others — revealing stories that depict messy struggles over digital consumption.
Examples of stories include Hannah, a 14-year-old victim of social-media bullying that stemmed from her trying to hide her use of social media from her mom. The film also follows Andrew's story, a straight-A student whose love of video games spins out of control when he goes off to college and lands in an internet rehab center.
"Screenagers" goes beyond exposing the risks of screen time, and discusses the effects too much screen time has on a developing brain, and offers multiple approaches on how to work with kids to help them achieve a healthy amount of screen time. Email annesorrells@hopecommunity.com for tickets to the screening.
The Charlotte documentary screenings coincide with National Screen-Free Week, May 2-8. Make plans to see the film, and then take a week off from screens by opting to do more face-to-face activities as a family. Find ideas for things to as a family in the Moms Managing Media blog.