School Nurses Call for Classroom Cleaning Protocols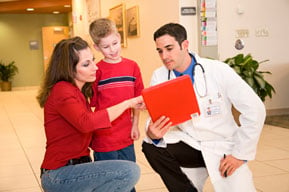 (ARA) – School nurses say more can be done in America's classrooms to help prevent
the spread of illness, especially at the height of cold and flu season when more
than half of school nurses, who were recently surveyed, send five or more sick
children home each day.
According to the new survey of school nurses from the National Association of School
Nurses about germs at school sponsored by The Clorox Company, 76 percent of school
nurses treat more than 16 ill students every day.  
In addition to ensuring proper hand washing in the classroom, the survey
revealed:
* An overwhelming 94 percent of nurses surveyed believe classroom cleaning protocols
for teachers to follow would help combat germs at school.
* Nearly two-thirds of respondents believe disinfecting plays an extremely important
role in maintaining a healthy classroom.  
* 98 percent disinfect their own offices. It's also important for sick students to
stay home. More than half of students seen by school nurses came to school ill.
/>
Traditionally, school custodial staff members clean areas of the classroom including
floors, chalkboards, sinks and bathrooms, but do not disinfect desktops, computer
keyboards and mice, and other high-touch areas where germs can harbor. It's left to
teachers and parents to clean these items.
A fall 2005 study by the University of Arizona further shed light on the importance
of cleaning in schools. After comparing bacteria presence on office surfaces of
professionals in different occupations, the study ranked classrooms as the No. 1
workplace for germs and named teachers as having the "germiest" job.  
Help to Expel Germs
According to the Centers for Disease Control and Prevention, there are more than 52
million cases of the common cold each year among Americans under the age of 17. With
illness keeping students out of school for a national average of four days a year,
experts advise parents to devise a plan of action for how to deal with their kids'
sick days.  
Donna Mazyck, president of the National Association of School Nurses offers the
following tips for helping to reduce the spread of germs in the classroom:
* Teach children hand-washing habits; it is one of the most important thing teachers
can do to help prevent illness during the school year. Use warm, soapy water and rub
hands vigorously for at least 20 seconds (about the same time it takes to sing the
"Happy Birthday" song twice.)
* Use disinfecting wipes regularly on commonly touched classroom surfaces to
decrease the level of germs that can cause illness.
* Encourage kids to cough and sneeze into their elbows, not their hands (where
they're more likely to spread viruses through touch).
* Avoid touching eyes, nose and mouth, as these are easy ways to transmit germs
after coming into contact with contaminated surfaces.
* If you are uncertain about when to keep a sick child home, it's important to talk
with your school nurse or doctor.
Clorox is providing tips and tools for teachers to help them expel germs from their
classroom. For more information on promoting a healthier classroom, teachers can
sign up at www.cloroxclassrooms.com to download free "Clean Up the Classroom" lesson
plans, children's games and more.